САНЁК
Sanya — is a 2D adventure game about a little boy named Sanya, his dog, friends and many exciting adventures that await them in a Russian town of the 90s.
It's a game about everyone who once was a kid. Here you're going to find friendship that last for life; enjoy a carefree summer until mom will call you home for dinner; remember how it is to have knee bruises and pine needles on your palms.
Main features:
Fresh take on point-and-click adventure: non-linear world exploration; relationship development with various characters; a little puppy who will help you in all your adventures;
Communicate with the world through a child's perspective. Various mini-games convey the feeling and lived experience of being a kid;
Non-linear plot with branching and various endings, which evolves depending on where you've been, what you've done and who you've met;
Underrepresented unique setting of post-soviet 90s Russia that evokes strong feelings of nostalgia for a place stuck in time;
Stunning combination of 2D sprites with 3D environment and effects like dynamic lighting and volumetric fog;
You can pet the dog. Need we say more?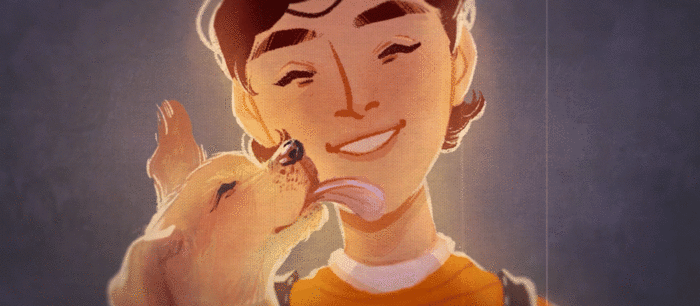 ---
PC requirements:
Minimum:
OS: Windows 7

Processor: Intel i5

Memory: 4 GB RAM

Graphics: Intel HD 4000
---