Abscond

Abscond
Abscond is a minimalistic game where you control a small flaming circle. Its a casual game for when you want a quick amusement, and try to beat your own score.
Your goal is simple: get the highest score possible by avoiding obstacles and enemies on your way.
There is different type of enemies: try to find their weakness, some give signal when they appear, some can be destroy by other one..
You control your character (a flaming circle) to change your position. The game gets harder as you go, but you can fortunately pick powerups (white square) on your way to help you break your high score. It require perfect timing, and agility!
To add to the fun, you can also compete with your friends via the leaderboards.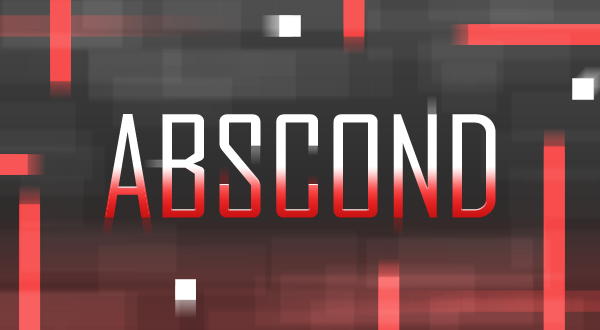 FEATURES :
*Steam Leaderboard
*Steam Achievements
*Minimal graphism
*Sweet design and music
If you're looking for a game that's simple to pick up but still provides a great amount of fun, then Abscond is exactly what you want!
---
PC requirements:
Minimum:
OS: WINDOWS XP / WINDOWS VISTA / WINDOWS 7 / WINDOWS 8 / WINDOWS 10

Processor: Any 64 or 32 bit processor

Memory: 1 GB RAM

Graphics: DirectX or OpenGL Compatible Video card

Storage: 50 MB available space
---
MAC requirements:
Minimum:
OS: OS X 10.6 or greater

Processor: Any 64 processor

Memory: 1 GB RAM

Graphics: Compatible All Video card

Storage: 95 MB available space
---
Linux requirements:
Minimum:
OS: Most modern 64bit Linux distributions

Processor: Any 64 or 32 bit processor

Memory: 1 GB RAM

Graphics: DirectX or OpenGL Compatible Video card

Storage: 95 MB available space
---