Aether Story
Join us in Discord


Want to get a sneak peek and check out the early Alpha? Come hang out in our community!
About the Game
Journey back to the era of classic JRPGs with inspiration from modern MMORPGs.
Aether Story is a passion project mixing the aesthetic of nostalgic JRPGs with modern MMO gameplay elements, allowing the creation of an online co-op adventure that you can play with your friends.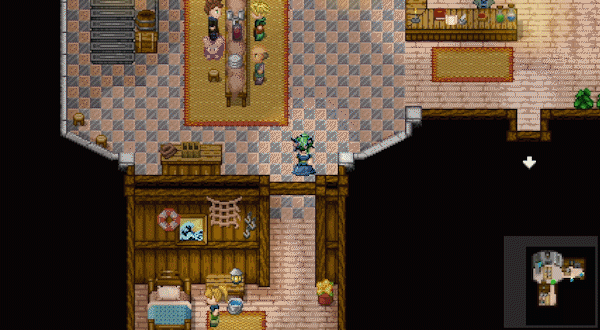 As you explore the pixel world of Aethoria you will uncover past secrets of lost civilizations, meet friends and foes alike, and piece together mysteries of a story driven adventure. Glory awaits the hero who holds fast against the encroaching darkness.

Hostile enemies roam the open world of Aethoria. You decide which encounters to fight and how many. You are in control.
These aren't your standard turn-based battles. Your position matters. Stand bravely against your foes or cower behind a trusted ally. Move in battle to target enemies and avoid their special-attacks. Use a range of strategies to take down your foes in real time.
Boast your heroic might by becoming the unrivaled hero of legend. Advance your character by progressing skills, equipping epic gear, and taking on ever greater challenges. Create a unique build to express your combat style. Glory is yours to choose. Join Aether Story and make a name for yourself.
Dungeons: Traverse challenging dungeons and defeat tough bosses for epic loot.
Quests: Find immersion in the lore-driven quests throughout the world.
Intelligent Enemies: Fight enemies that use dynamic skill sets and unique strategies.
Pets: Collect friendly companions on your adventure. You'll want to find them all!
Skill Progression: Open-ended skill progression allows you to customize your playstyle beyond any cookie-cutter mold.
Professions: Gather and craft across an assortment of professions to enhance your combat abilities and survive against the most lethal of foes.
Fully Original Soundtrack: A masterfully composed soundtrack, created just for Aether Story, immersing yourself in the world of Aethoria.
Community Driven Development: Game updates are developed live on stream with community feedback.
---
PC requirements:
Minimum:
OS: Windows 7, Windows 8 or Windows 10

Processor: 2.33GHz or faster x86-compatible

Memory: 1 GB RAM

Graphics: Discrete VRAM of 512 MB

DirectX: Version 11

Network: Broadband Internet connection

Storage: 500 MB available space
Recommended:
OS: Windows 7, Windows 8 or Windows 10

Processor: 2.33GHz or faster x86-compatible

Memory: 2 GB RAM

Graphics: Discrete VRAM of 1 GB

DirectX: Version 11

Network: Broadband Internet connection

Storage: 500 MB available space
---
MAC requirements:
Minimum:
OS: macOS 10.12 or later

Processor: Intel Core i5 2.8GHz or faster

Memory: 1 GB RAM

Graphics: Discrete VRAM of 512 MB

Network: Broadband Internet connection

Storage: 500 MB available space
Recommended:
OS: macOS 10.15 or later

Processor: Intel Core i5 3.0GHz or faster

Memory: 2 GB RAM

Graphics: Discrete VRAM of 1 GB

Network: Broadband Internet connection

Storage: 500 MB available space
---