Battle Talent
Ver.0.0.2 Updated
It's just a quick fixed. Happy holidays everyone
Changed
* Increase the drop rate of coin
* Set EasySwing as default movement setup
* Optimize Tutorial level
* Fixed bugs in the sandbox custom button
Added
* Show tips when player use Oculus device running with SteamSDK, they should open Oculus.exe first to get better experience (not tested yet)
* Add version code on the message board
Removed
* The Climb Room( it's not polished enough when using axe to climb)
What Coming Next:
* Try to add some parkour elements
* More language support
* Follow-up development outline
About the Game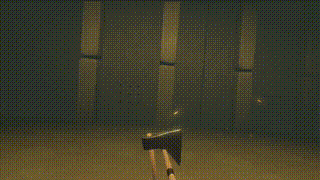 What is Battle Talent
Battle Talent is a VR action game with Advanced Physics that satisfies your Combat Fantasy.
Let's train yourself like a Warrior !
It is suitable for:
players who like Creative Combat
like to Workout in VR
Challenge and Roguelite lover
VR enthusiast who wants to try Advanced Physics
Features
Advanced Physics: brings you accurate collision, climb, physics feedbacks and sounds, badass weapons and enemies…
Rich Combat Selections: aerial combo, deflect, grab, throw, dismember, shoot, magic…
Unique Weapons: many weapons have special skills, such as summoning lighting and ice
Roguelite Levels: massive seamless dungeon and lots of enemies, room events, loots waiting for you
Progress: you can earn coins and unlock new abilities and weapons in store as you played
Multiple Languages and Brutal Settings Supported
Ps
It is not easy to make a personal investment for two years, there is no form of crowdfunding, please join our Discord community, share, add a wish list to support us
The demo version only contains 90% of Trailer content
The image quality of Quest version is not exactly the same as Trailer
Seeking translation volunteers, your name will be shown in credits
We will checkout reviews and Discord almost everyday, please let us know if you have any disappointment or suggestion.
Before you start to play, make sure there are no people or monitor around you, In case of tragedy.
---
PC requirements:
Minimum:
OS: windows7

Processor: i5-7260U 2.2GHz

Graphics: GTX1060
---