BeachHead 2020
BH2020 FEATURES ROADMAP

A QUICK INTRODUCTION
In the spirit of making sure everyone understands that BH2020 is not just a one-time deal for a simple arcade game for $20, and if you want to know what "you don't want to miss," please read on…
We appreciate user input, and we agree that if we were to charge more than $5 for the "simplified arcade version" of the game will not be a well-balanced price. That was never the idea nor the intention, and that's what we wrote in the "early access" documentation. Technically speaking, we offer the "arcade version" and the new Survival (competition)versions for free to allow our early supporters to get ahead and earn BHC credits.
To start, early supporters get 20,000 BHC when purchasing the "Early Access" version. The big difference here and what you don't want to miss is that when you buy the "early access" version, not only do you buy it for less and support us, but you also get special privileges. We consider "early access supporters" de facto investors in the project, and they deserve to be rewarded. Early Access supporters will be granted exclusive early access to the City to pick and choose properties before anyone else. We offer a limited amount of space and business opportunities in the City, and we are capping the supply at 100,000,000 BHC. There's a scarcity factor at play here, and getting in early will be a good thing.
INTRODUCING BH2020 CLASSIC (1.0)
What we call "BH2020 CLASSIC (1.0)" is the first version of the full-version game that we have been selling here under the "Early Access" category. BH2020 CLASSIC "(1.0)" is the first "Episode" into the full BH2020 CLASSIC. We are starting with features like Time-Continuum, Weather, and the much-desired and anticipated Story mode. I'm the creator of the BeachHead (BH2K) series, and I understand the catch proposition here is to do the "same while not the same," but this is not a one-shot proposition, this is only the start. And please don't forget that before games I spent more than a decade writing and drawing comics and that I have a well-established reputation in the comic book art world. I have publisher thousands of pages and I've seven graphic novels to my name, including Batman: Digital Justice, one of the best selling Graphic Novels of all times. Why am I telling you this? For one is true, but more importantly, we are going to have virtual comic books in BeachHead and all my Graphic Novels are going to be there to read. Creativity is the norm here. We enjoy experimenting, and we are not new to this. Everything is open and everything is possible, help us invent new things, and let's take everything to a new level together.
INEW FEATURES COMING SOON






As explained in the early access section, BeachHead 2020 is not an isolated gaming experience followed by sequels like it once was and like games used to be. The new world of BeachHead is a continuous experience designed to continue to evolve and grow. BeachHead 2020 is not intended to be one thing or another at the exclusion of everything else, but a living organism that adapts and adjusts to growing into a game genre of its own. This is true in terms of dimension and immersion, as well new forms of gameplay and social interaction.

Think about episodes or feature sets (periodical updates) where more and more cool, interesting features comes into play. Besides, you are not just a passing player anymore; you are a citizen and soldier (if you decide to commit) and we are counting on you to be a part of it all and help us build a new world and entertainment experience like never before.
The first iteration of the game comes with what we call "arcade mode." This means unlimited ammo and never-ending waves of enemy attacks. More in line with the typical (original) structure of the arcade version of the game. You can still die (lose), but the idea here is to offer an easy and simple entry point to give players a chance to get established and get good at it (grow their dexterity) while having fun. However, this is not to say there's no challenge, or that it's easy to win, but quite the opposite. Players a poised to compete with one another and battle it out for time and score.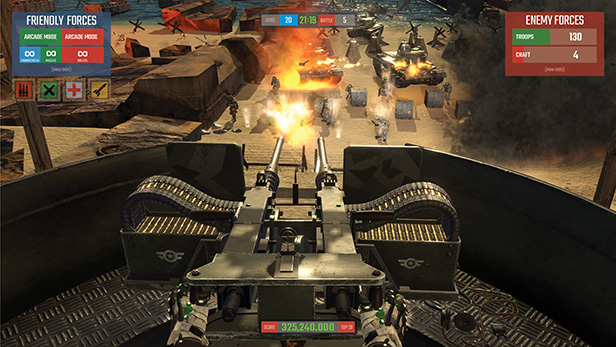 Features•
• Stay alive and pass as many levels as you can
• Beat the game by time and do it faster than anyone else
• Beat the game and get the highest score (top 10 -100 etc.)
• Recorded Achievements (kill and time totals)
• Leaderboard to register (score points and time bonuses)
You can just play and let go and continue to do that for as long as you like. Still, if and when you get the bug to challenge yourself and see how you will fare in the new and brave world, then you can commit (enlist and join the BDF) and get to know who you are (become) in the context of everyone else in the beachhead world (game).

You can play the game (from a to z) in VR or in desktop mode. Technically speaking, everything is equal, and the score and gameplay remain the same regardless of what platform you use. The game has always been intense, but the adrenaline-pumping experience you will get in Virtual Reality mode is way out of this world. It is unlike anything you have ever experienced before, to the point where we are considering adding a warning and a disclaimer to the game.
BeachHead is perfectly suited for VR in the sense that the experience is short and well-grounded. You don't lose control; the interface feels natural, and it's all perfectly manageable. You don't get motion sickness either, but "combat" itself is intense, and you may lose control of your senses momentarily due to the added intensity of what's happening around you.
Virtual reality is not a gimmick. Rather, it is a new dimension perfectly suited for the game. If you had ever dared to imagine a world around you when you played the original BeachHead, you're going to be blown away by what we have created and built for you. Thanks to Virtual Reality, you're now physically immersed in the game world, and almost everything you do is real and consequential. You're now a part of the story, the struggle is real, and the consequences of failure are too dire to contemplate.

Other than the essential components necessary to play the game, THERE'S NO ACCILARY OBJECT INTERACTION IN THE EARLY ACCESS "ARCADE" VERSION OF THE GAME YET. For instance, we set the bunker as 'your safe home' and R&R space and program all the objects to be consequential and useful in the game. If you play the game intently, you may feel that you need to take a break from combat from time to time. This feeling is especially compelling in the VR version, and it happened to me. I put the game on pause to get a rest from the action and clicked 'home.' I went into the bunker where I felt safe, and while still in the adrenaline high of combat, I felt compelled to go to the mini-fridge and get a coke (drink) to realize that I could not grab it and that none of it was real. I was thirsty, so I went into my real-world fridge and got the drink break I was looking for. We are planning for sustenance and relaxation to be an integral part of the game. This type of feature is more typical and widespread in RPG games, but we are not here to follow trends but to create trends of our own.
THERE'S NO OBJECT INTERACTION IN THE EARLY ACCESS "ARCADE" VERSION OF THE GAME YET. THIS EXCITING FEATURE ALONG WITH MANY OTHERS WILL BE AVAILABLE ON THE FULL VERSION DUE IN APRIL OF 2021. STAY TUNED FOR UPDATES & UPGRADES.
Everyone starts with an assigned bunker post (bunker post 2). Bunker post (1) is destroyed by default and for effect. Still, there are many more defensive positions and weapon systems available to players as they progress in the game. There are hundreds of defense posts through the BeachHead scenario encompassing different types of weapons and forms of gameplay. Accomplished players will be allowed to change (tab through) positions to keep the enemy at bay as needed. Ultimately, as more players join the beachhead defense force, those positions will be covered by other players' when the cooperative multiplayer feature is released in 2021. The bunker reinforced concreate provides adequate protection, but additional shields will be available along with personal armor to protect the player and the weapon itself.
The default weapon is a twin M2 .50 cal. Machine gun (Ma-Deuce) with plenty of firepower to defeat most enemy targets, but players will be supported by remote turrets to provide supporting (cannon and missile) fire at their will. There are dozens of primary weapons, defense turrets, and accessories to come in subsequent iterations of the game. Personal (guns) and gear (accessories) to offer enhanced combat capabilities additional protection. (and firepower if and when players run out of ammunition in the primary weapon).
Features
• MG50 (twin) machine gun. (M2 machine gun or Browning .50 caliber machine gun)
• Two additional Shields (for the player post and for the weapon itself)
• Underground tunnels and weapon's assembly areas.
• Living quarters with fully interactive objects (in VR and desktop mode)
Down below in the bunker post, there are living quarters for future players to assemble their weapons and physically rest. In the current version of the game, players can see it and navigate it at the start of the game, but there will be no living conditions implemented.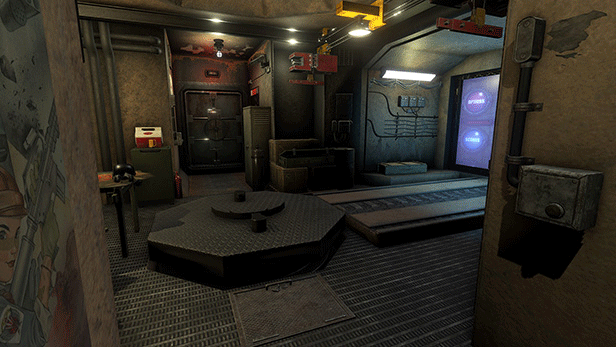 The living in-game variable will come at future iterations of the game and bring about (RPG-like) living variables like nourishment (eating), resting (sleeping) as well as social interaction with other players (in their own bunker post and with other player teams in other bunkers across the battlefield.

These are the most sophisticated weapons systems in the entire game. Turrets are deployed as support weapons at first and provide the player with missiles and cannon capacity. The turrets work in sync with the player controls and shoot remotely to where the player aims and the weapon they choose.
Features
• Missiles (heat-seeking and everything else)
• Rockets
• Cannon fire against armor
• Flack cannon against aircraft
• Sophisticated electronic and target acquisition devices
• HUD Heads up display (for the pilot)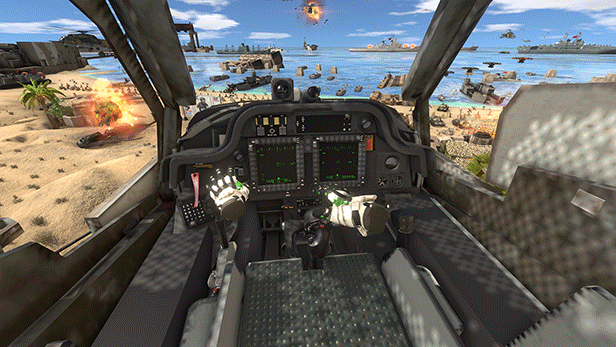 Gunner Pilots men the turrets, but they are AI and incognito at first. Turrets are reserved for those who gain the credentials in rank and score to become gunner pilots themselves then provide support for the post and other players in the game when in cooperative battle play mode. Gunner pilots are "aces" in their own right and they are considered the top heroes in the beachhead world. With rank and accomplishment comes prestige and privilege (perks) to be realized in the battle arena and in civilian life in the city itself later on.
Bunker trains are support weapons systems of their own and ready to provide firepower with a variety of more powerful and sophisticated weapon systems and ammunition and supplies. At first, the bunker trains are used as a platform to deliver the turrets support fire, but these are sophisticated platforms (land vessels) with the capability to deploy combat vehicles and assault troops to counteract the enemy at the beach and to project power to conquer additional terrain in future versions of the game.
The fortress is initially there to provide a (visual) reference to what's behind you and that you are not alone, but part of a sophisticated society and full of opportunity world. With its massive towers and walls, the fortress protects the city and the way of life of the people inside—your job is to defend and protect them from the bunker post positions at the beachfront. The fortress itself is an integral part of the defense system with many vital defense-related activities inside.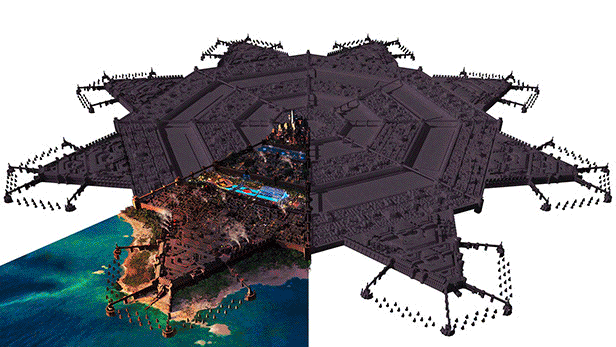 The fortress towers with their massive guns provide a formidable, almost impregnable antiaircraft defense system. In following the game's iterations, the AA guns and missile launchers will be deployed and activated as AI remote defense to take care of the bombers that manage to pass the beach defenses. Eventually, these batteries will be operated by other players in cooperative defense mode.

Easy to play hard to master is and will always be the core of the gameplay (algorithms) in anything to do with BeachHead. That is what has gotten the game where it is now, and one must never forget the most basic essentials of addictive gameplay. However, the "Beachhead Classic" iteration of the game comes with more traditional desktop features like limited ammunition, time, and health levels. It is more in line with the standard desktop PC and Mac versions of the game, but with more depth and detail and more in line with realistic combat simulation games.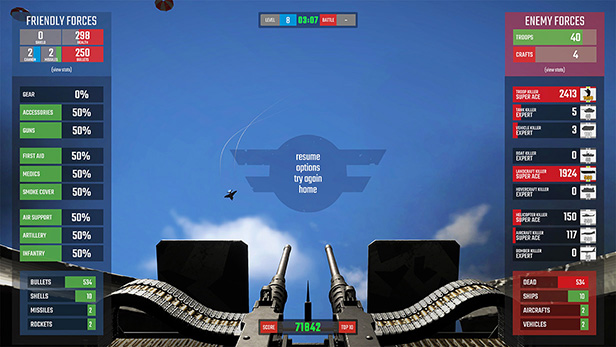 Features
• Sophisticated and precise weapons systems and damage levels
• Realistic cause and effect with weapon vs. counter weapon.
• Realistic weapon characteristics and ammunition types.
• Timely and specific parachute drops for ammo and health.
• Random prices, bonuses, and surprise parachute drop
• Smart enemy with multiple winning strategies (you'll never know what to expect)
• Battle structure (10-20 levels) in a row to win or lose all.
• Leaderboard to register score points, time bonuses, and achievements.
• Rank, Medals, achievements, prizes, and rewards.
The goals are the same as in the arcade version, but a little bit harder to get and in a higher (different) category of prices and rewards. Remember that everything in Beachhead is always ascending and progressively more difficult.

Skins are a fundamental creative factor in the BeachHead world. Skins are fun, but most importantly, they add personality and distinction to the player, and we are having fun making them. We start with a few suggestions of our own, but the idea is to allow the user to customize them independently. Somewhere along the process, we'll allow users who reach a certain level of accolade to customize their own weapons.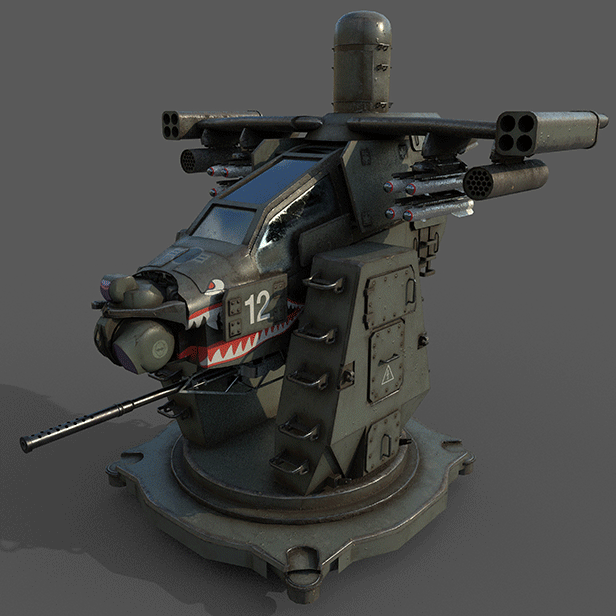 The one thing that we've always missed in the 2000 series of the game was ships and naval warfare. This was one of the key aspects of the Commodore 64 series way back when it made the cut because there's so much going on right up front that there was no pressing need for it, and the invasion fleet became merely a decoration.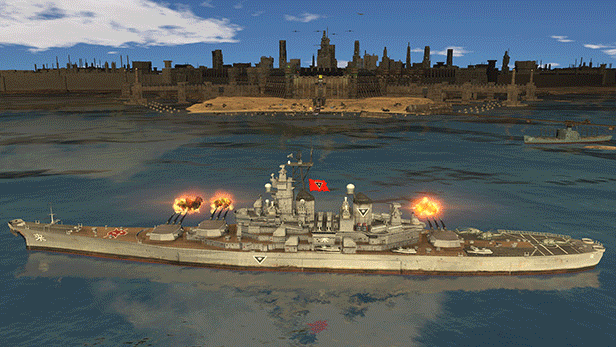 In the new BH2020, ships and naval-like warfare are a significant and exciting part of it. The idea has always been that sinking the vessels that carry the troops (and supplies) before they get to the beach will advance your game in the sense that you will not have to confront them individually. These are also high-price high-score targets that will increase your score substantially. When I was in the army, I was assigned to a coastal battery in North Africa (Gibraltar). These were massive battleship guns but mounted on the coast in cement bunkers. In the context of BeachHead, these are recycled and repurposed from destroyed enemy ships.
Drones are a great addition to the game, they bring a dimension of gameplay that was not there before, and they are fun to deal with whether they are enemy drones (designed for attack) or your own and suited to defend. Drones come in all sides and shapes and are capable of doing anything. A drone is basically a platform with a weapon mounted on it.
Another fun aspect is that they are smaller and fly in random patterns, making them challenging targets to hit (not a turkey shoot, more like shooting dishes with a shooting gun). Drones are fragile but hard to beat, and a flack gun goes a long way when fighting against such small and random flying targets.
(Q1-2021)

This is my favorite play toy in BeachHead. It's like a giant train set diorama and like a complete 3D movie set. It's very much like the Japanese planning the attack on Pearl Harbor miniature. In virtual reality mode, you feel like a giant walking around the battlefield, placing objects strategically as if they were toys (about the same sizes actually; see the next set of pictures for comparison)
The city and life in the city is the ultimate destination. The city is the center of the BeachHead universe and where everything comes to be. A real-world city with its own economy, social fabric, and way of life comes to be.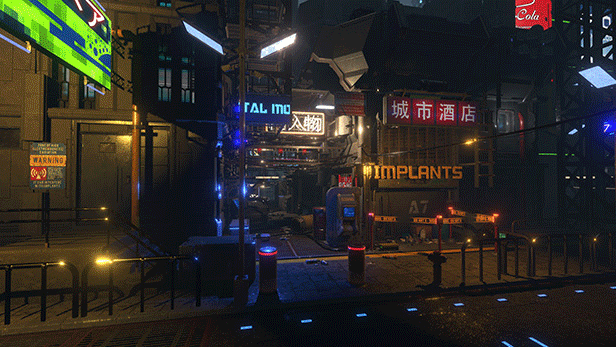 One could say that the new BeachHead is like two distinct types of games combined into one. Inside the city, It's like second life or the sims, but physically realistic. Outside the city is like Beachhead or Battlefield 1942. One is a simulation of urban life, the other a simulation of combat and war.
BeachHead is a legendary game with the most incredible saga of addictive gameplay and international success. (for more than 30 years). From the beginning of gaming back in 1982 and the Commodore 64 to the present day, BeachHead has been an immensely successful game brand with millions of fans worldwide and tens of thousands of play in consoles, desktop computers, and in the arcades.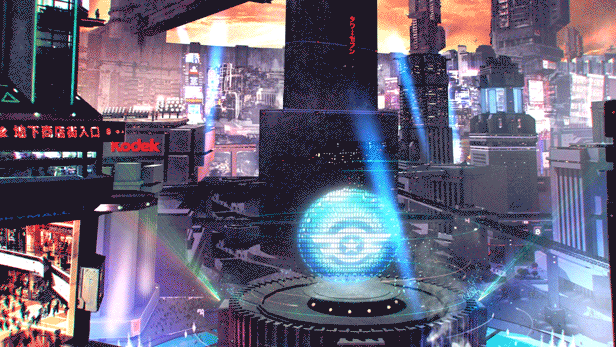 About the Game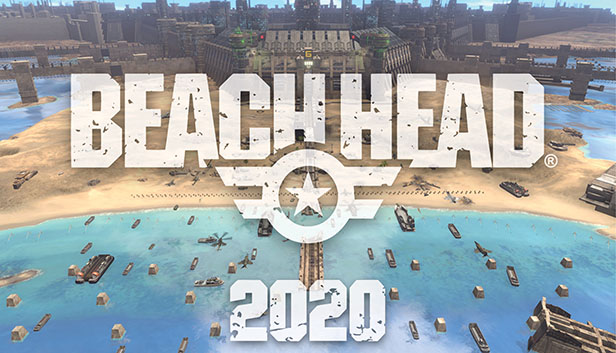 BH2020(VR) is not just a game, but an experience unlike anything else before. BH2020VR is the first-ever entertainment product that integrates gaming and a virtual reality world with its own economy where everyone can participate and prosper. BH is an alternative reality world parallel to our own. It is a truly immersive multi-reality VR experience combining commerce, entertainment, and gaming in one giant evolutionary step. Emerging from the much-loved BeachHead video game series. 20 years ago, BEACH HEAD 2000 changed the gaming paradigm by bringing a new gaming experience to life. 20 years later, the original game creators are ready to do it again.
Welcome to BeachHead, a new dimension in gaming and opportunity where everyone is equal, and everyone is welcome. Live in the game world, play to earn, and fight to survive.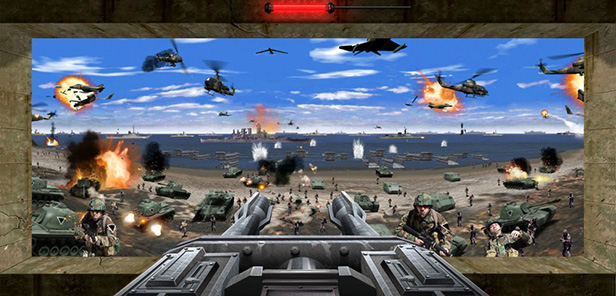 The original BeachHead 2000 game environment was an anonymous beach in an unnamed country. The country was free of identities and labels — just like the relentless enemy that tormented the grounds. The land had no anthem, no values, and no moral compass pointing north. Though its inhabitants did not know what they loved — they knew exactly who they hated, and millions were entranced by the game. They defended that little stretch of sand as if their lives depended on it. The gameplay was satisfying and rewarded the player with immediate gratification, but there was no purpose, no mission, no incentive to immerse further into the alternative reality. That is no longer the case.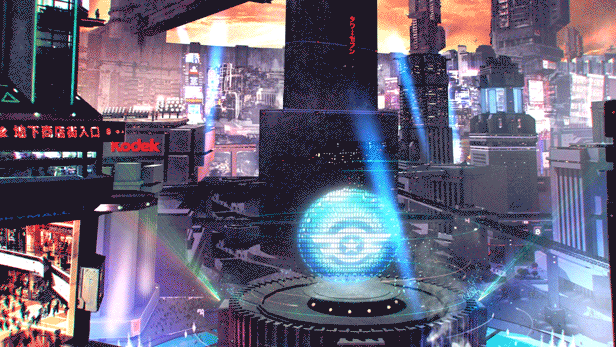 BeachHead 2020 is the beginning of a new world and an alternative reality in parallel to our own. An expansive world with its own economy where everyone is equal (start from the same place) and everyone is welcome.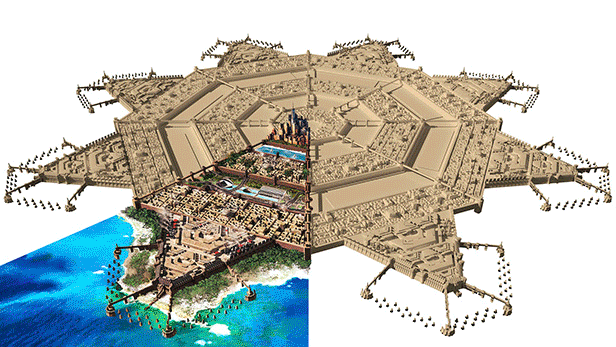 BH2020 (VR and Desktop) is an all-out, all-inclusive, cross-platform, and fully immersive Virtual Reality game experience that transcends national borders, traditional genres, mediums, and platforms. An alternative world that's culturally diverse, age-independent, and gender-neutral and where everyone is welcome to join the fight.

BH2000 was a first-person shooter (FPS) "turret" game, where the player is in a fixed position and is tasked with neutralizing ever-increasing hostile forces as they storm the (beach) player. That is where BH2020 starts as well, but it is only the opening scenario that expands to an ever-broadening VR environment with unlimited possibilities, and evolving gameplay forms.
"It's interesting that even though we've been planning, designing, building, and implementing all the bits and pieces of the new BH2020 VR game experience, I was completely blown away when it all came together and put on the VR headset and played the game for the first time. I had my expectations, but it's not just that it looks and feels great, but that when it's all working together it becomes something of its own and something that I've never experienced before." – Pepe Moreno
They say that humanity (as a species) is at the crossroads of history in its evolutionary saga. One road leads forward and to an enlightened state, the other backward and into the darkness of a totalitarian state. The fight was clear, and the dividing lines were drawn. It was an existential threat, and the battle was to the death. We beat them back in the 2000 wars, but everyone knew that they would be back in force and finish us once and for all. We learned our lessons well, and we built ourselves a fortress to protect our city and our way of life. Ignorance is on the rise again, and if we don't stand guard, the darkness will come again; they will not stop, but neither will we. We will continue fighting together to the bitter end.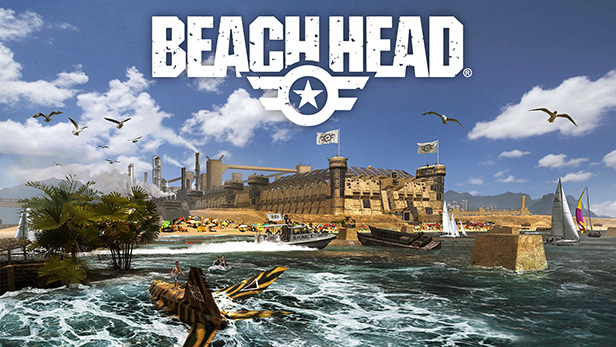 It's a bright, sunny morning in the city by the sea. Surfers are beginning to stream from the armored gates in the massive city walls, carrying their longboards across the sparkling sand and catching the morning breakers before they begin to gently relax at the shore. Families are unpacking picnic baskets beside the half-buried pillboxes and camouflaged gun emplacements. Young lovers stroll hand-in-hand between the tank traps. Vendors with beverage coolers and hot dog grills are already in place. Gulls wheel above it all, crying and waiting for a quick free meal before the storm.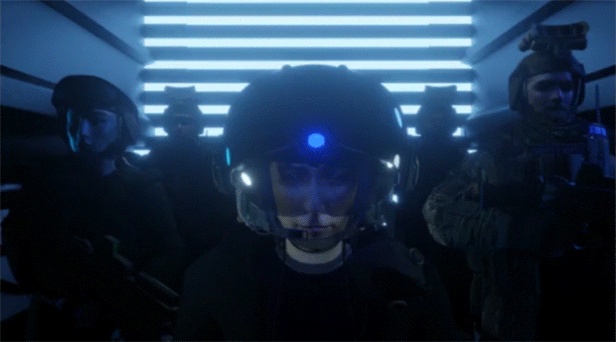 I was just three years of age twenty years ago today when that pig took the life of my father with his bare hands and robbed me of all the precious moments I could have experienced with my dad. I'm not here to cry and feel sorry for myself; I'm here to fight them off and to get my sweet revenge. My father founded this city and gave us a refuge for our minds and souls from the ravages of violent ignorance. He gave us peace (freedom) and taught us how to defend ourselves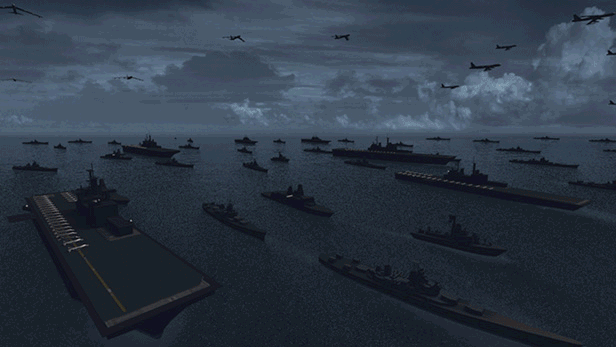 The year is 2020, and what remains of a free society has built massive, walled cities called Fortresses to defend themselves from Musso-Kahn, an evil despot bent on world domination. In a relentless onslaught, Musso-Kahn pours the seemingly endless resources of his army, navy, and air force against the last remaining Fortresses. It will require the collaboration of all the Free People within to withstand the assault and rebuild a better world that rejects despotic rulers and the centralizing forces that are menacing and oppressing our world. Join the fight for equality, liberty, and prosperity.

There are no moral imperatives and the premise is simple; there are those who respect nothing and only seek conquest and destruction –The Aggressors– and those of us who are forced to fight back to defend our lives, our freedoms, and all that we still hold dear in our way of life –The Defenders.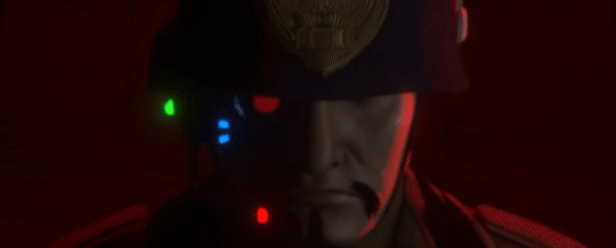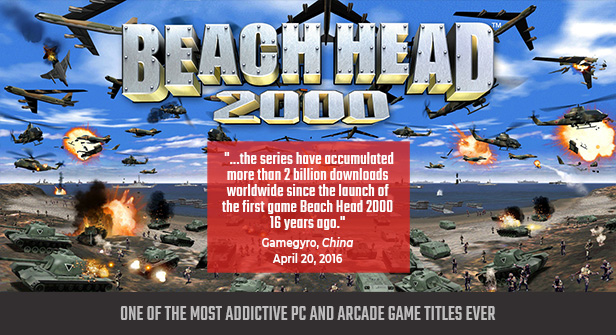 Twenty long years ago, game developer DIGITAL FUSION INC and Global VR revolutionized arcade gaming with BEACHHEAD 2000 VR, a first-ever generation VR game and one of the most popular and addictive arcade titles ever created. Before that, BEACHHEAD shook up the PC world gaming establishment by being one of the first to introduce the concept of quick easy to play, arcade-style games into the early computer market, becoming one of the most internationally recognizable titles of all times.
BeachHead is a legendary game with the most incredible saga of addictive gameplay and international success. (for more than 30 years). From the beginning of gaming back in 1982 and the Commodore 64 to the present day, BeachHead has been an immensely successful game brand with millions of fans worldwide and tens of thousands of play in consoles, desktop computers, and in the arcades.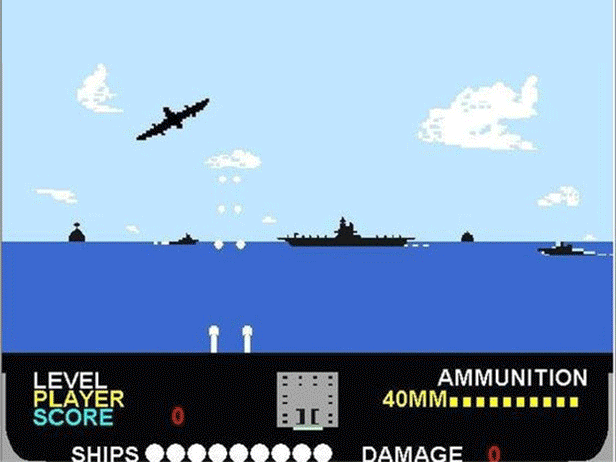 We are not new to the notion of VR gaming. In fact, the BeachHead VORTEK Hood in the original arcade version was the first of its kind in the VR gaming world. In 2000 VR gaming was very new and almost nonexistent. Foreseeing that VR gaming would become popular, combined with the easy-to-play arcade-style design, led to huge successes for BeachHead around the world. BeachHead became the number one top-earning game in the U.S. and many other countries around the world.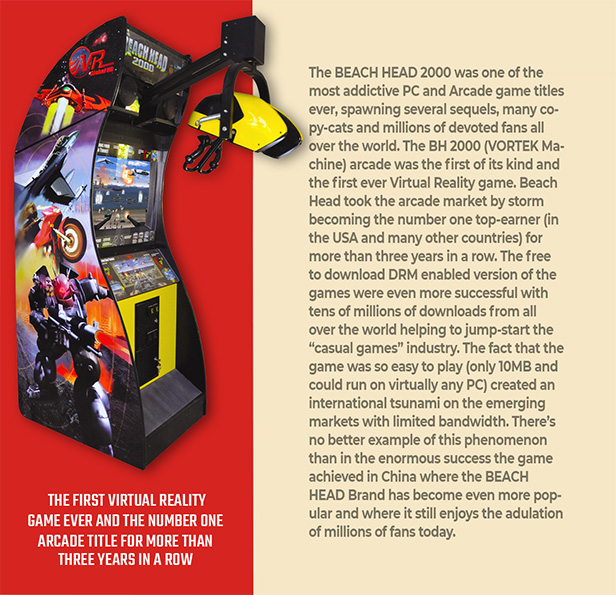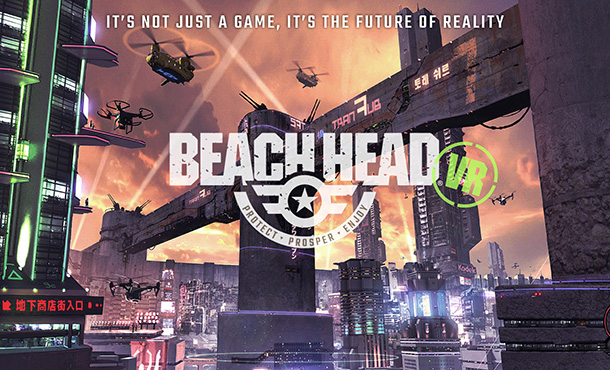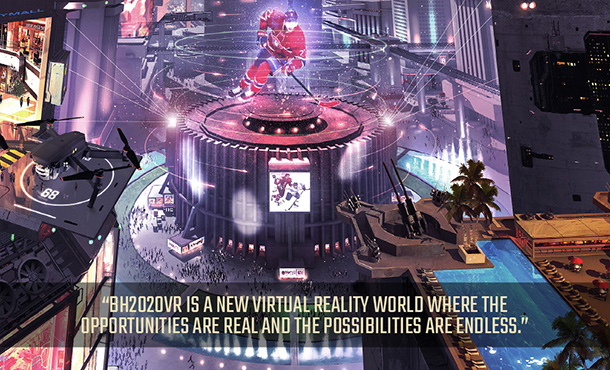 The Beachhead 2020 world would not be complete without the clean, simple, heart-pounding action that made the Beach- Head game series so famous and beloved by millions worldwide. Players can head to the city wall and man stationery or train turrets to defend the city from the relentless assault by Musso-Kahn and his army of death. Beachhead is a city under siege but its citizens work side-by-side to defend the utopian world they have created. Whether manning an antiaircraft flak gun or running a mission into no man's land the defenders of the city are the heroes that keep it safe and protected.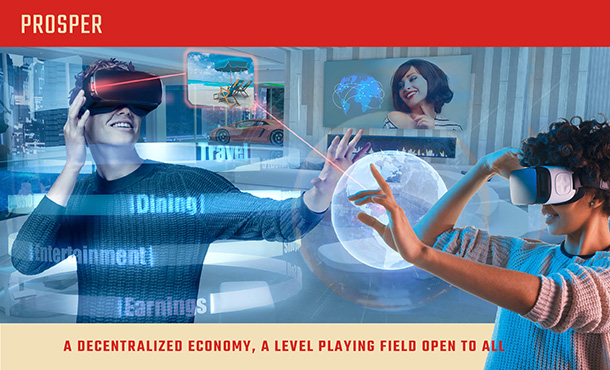 Beachhead 2020 will allow you to earn credits, by protecting the city, or by supplying defense weapons and much-needed resources to the Beachhead Defense Force (BDF). Like in the real world, heroes are rewarded, hard work is compensated, and everyone is welcome.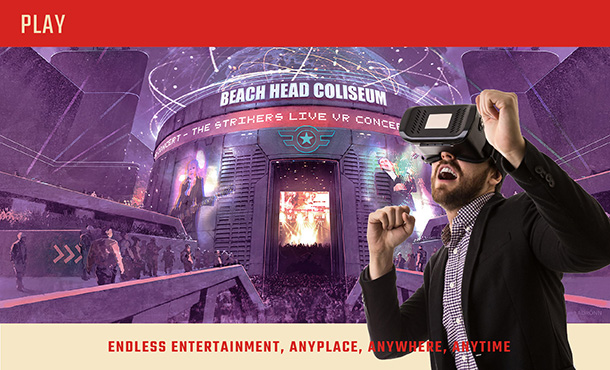 The measure of a great city is the quality of its entertainment. You fight to protect the city and so that you and others can enjoy life in the city. The first segment of the city (punk city) is scheduled to open in Q3 2020 with One-of-a-kind shows, art museum exhibitions, opera concerts, tattoo parlors, casual games, and relaxing places to hang out with friends. Until then, you have some fighting to do to make sure that it will be safe to open.

---
PC requirements:
Minimum:
OS: Windows 10

Processor: Intel i3-6100/AMD Ryzen 3 1200, FX4350 or greater

Memory: 10 GB RAM

Graphics: NVIDIA GTX 1050 Ti/AMD Radeon RX 470 or greater

DirectX: Version 11

Storage: 5 GB available space

Sound Card: Integrated or dedicated DirectX 11 compatible soundcard
Recommended:
OS: Windows 10

Processor: Intel i5-4590/AMD Ryzen 5 1500X or greater

Memory: 16 GB RAM

Graphics: NVIDIA GTX 1060/AMD Radeon RX 480 or greater

DirectX: Version 11

Storage: 5 GB available space

Sound Card: Integrated or dedicated DirectX 11 compatible soundcard
---
MAC requirements:
Minimum:
OS: MacOS 10.13: High Sierra

Processor: Intel i3-6100/AMD Ryzen 3 1200, FX4350 or greater

Memory: 10 GB RAM

Graphics: NVIDIA GTX 1050 Ti/AMD Radeon RX 470 or greater

Storage: 5 GB available space

Sound Card: Integrated or dedicated DirectX 11 compatible soundcard
Recommended:
OS: MacOS 10.13: High Sierra

Processor: Intel i5-4590/AMD Ryzen 5 1500X or greater

Memory: 16 GB RAM

Graphics: NVIDIA GTX 1060/AMD Radeon RX 480 or greater

Storage: 5 GB available space

Sound Card: Integrated or dedicated DirectX 11 compatible soundcard
---