Black Ice
Jack into cyberspace at lightspeed in this FPS looter/shooter. Play solo or jump into online co-op/pvp with up to 10 people. Hack megacorps, outmaneuver their AI defenses, and steal their procedural loot to customize your arsenal of synergistic weaponry. Think Borderlands meets Tron.
Black Ice is currently in Beta, with updates on the way.
Features
High Agility First Person Shooting with dashing and ledge grabbing
Customize your playstyle with a vast array of levelup perks and procedurally generated items
Seamless 10-player online multiplayer – co-op and PVP!
A huge, shiny neon city to explore
Extremely open development – talk to the devs directly on the discord
A wonderful original soundtrack (On Sale Here!) by epic composer V-Axys
Award-winning, addictive gameplay with high replay value
Mod Support
Photosensitive Mode
Long term support from the developers with a track record going back to 2014
The Promise:
Every update for free
Zero microtransactions. This game will only ever cost you money once
Zero DRM
No copyright takedowns on Let's Play videos
Bug fixes will always be high priority
Things may change, but I'll always try to change them for the better
Price
Black Ice is only this cheap for a limited time! This is an early access price, the cost will increase as more features are added. Black Ice will sell for $20 at launch. Additional updates will continue post-launch and for the foreseeable future.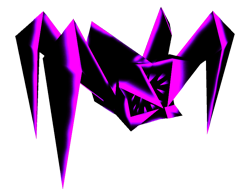 I hope you're not afraid of spiders.
Contact
You can also contact the developer on the forums, via email ([email protected]), or on Twitter
---
PC requirements:
Minimum:
OS: Windows 7, 8, 10 - 64 bit only

Processor: i3+

Memory: 6 GB RAM

Graphics: Nvidia 9 Series or Equivalent

Storage: 1 GB available space

Additional Notes: 1024x768 minimum resolution
---
MAC requirements:
Minimum:
OS: Mac OSX 10.11

Processor: i3+

Memory: 6 GB RAM

Graphics: Nvidia 9 Series or Equivalent

Storage: 1 GB available space

Additional Notes: 1024x768 minimum resolution
---
Linux requirements:
Minimum:
OS: Ubuntu 12.04 or SteamOS, 64 bit only

Processor: i3+

Memory: 6 GB RAM

Graphics: Nvidia 9 Series or Equivalent

Storage: 1 GB available space

Additional Notes: 1024x768 minimum resolution, x64 OS
---