BLACKHOLE: Original Soundtrack
Complete Edition OUT NOW!
One of the highest-scoring puzzle platformers of 2015 is coming back in a Complete Edition featuring the award-winning game BLACKHOLE, all available DLC (including the brand new Challenge Vault) and plenty of bonus materials!
All current BLACKHOLE: Collector's Edition owners will get a free upgrade to Complete Edition!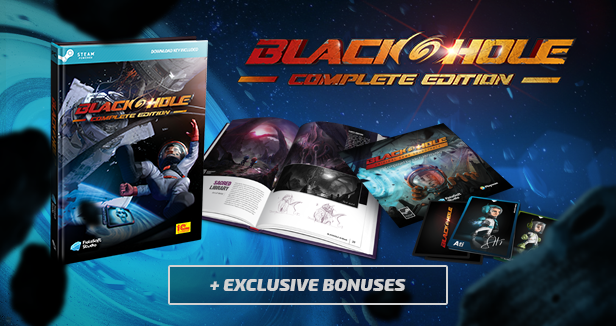 BLACKHOLE: Complete Edition is packed with extra content, such as:
3 pieces of DLC (Testing Lab, Secret of the Entity, Challenge Vault)
Over 130 levels, including 10 all-new, insanely difficult locations
Digital artbook and soundtrack featuring more than 40 tracks
Developer diaries
Playable first prototype of the game
Printable high resolution artwork
12 wallpapers and collector cards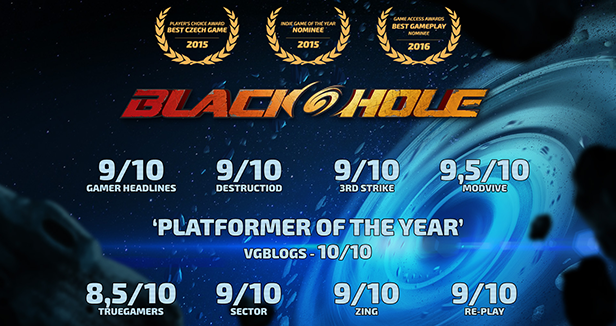 About the Game
Made by composers Jakub Miřejovský and Jan Ševčík. Enjoy listening to strong melodies. Rhytmic drums, dynamic dubstep and fairytale orchestra will not keep you calm.
This Original Soundtrack includes over 50 unique tracks mixed allowing you to enjoy the magical music whenever you want.
Available formats: 320kbps MP3, FLAC
Over 90 minutes of music. Soundtrack also features David Kopecký's (D.Kop) song, who took the creating a special track for BLACKHOLE. The song is titled Last Words. It's recommended to listen this soundtrack after you finished the game!
---
PC requirements:
Minimum:
Storage: 300 MB available space

Storage (high-quality audio): Additional 619 MB available space
---