BULLETHEAT
Combining fast paced action, realistic weapons and engaging arena environments, BULLET HEAT engineers a world of combat, experimental physics interaction and high replay value. Freely interact in a open shooting range, fight off waves of enemies using an array of weapons and experiment with a gravity gun to interact with physics objects, cover systems, and even build your own arena.
Weapons – Pistols, shotguns, sub machine guns, and rocket launchers are just the start. Effectively eliminate enemies with dual power swords or send enemies flying with grenades or explosive gas canisters. Guns don't run out of ammo, and there's a fully functional gravity gun which is easy to use. Includes body weapon rack functionality with ability to hold 2 guns and 3 grenades or rockets, along with the weapons in your hand.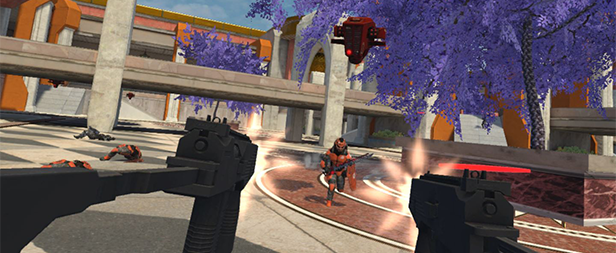 Enemies – Different enemies engage the player differently. Pick off shooter enemies from a distance, knock out running sword enemies, and neutralize flying drones from the sky.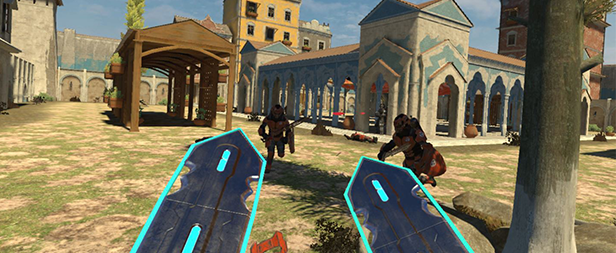 Arenas – Fight enemies in various arenas such as an eccentric temple, European town, forest, desert train station and sci-fi arena. Freely teleport or slide your way around the level while engaging your enemies. Different levels can easily be loaded from the main menu level at any time.
Physics – Shoot up endless breakable objects in the Shooting Range level, pick up deadly gas canisters with the gravity gun, and move and drop crates to create your own cover. Play with physics-based dummies with both guns and swords and throw merciless frag grenades for an explosives result.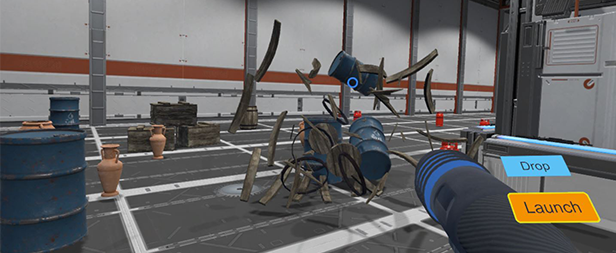 Arena/Base Building – Build your own combat arenas in open space using the gravity gun, and spawn both buildings objects and enemies in realtime. The possibilities are endless.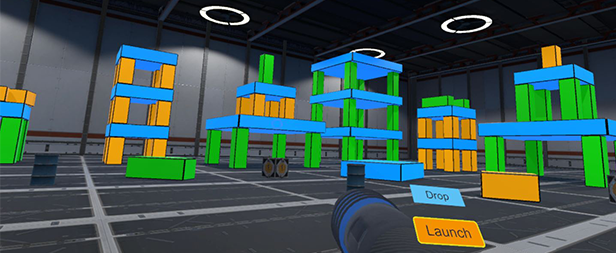 Explore the newest must-play VR title today and feel the heat. BULLET HEAT.
---
PC requirements:
Minimum:
OS: Windows 10

Processor: quad-core 3.0ghz

Memory: 8 GB RAM

Graphics: GTX 1060 / 970

DirectX: Version 11

Storage: 8 GB available space
Recommended:
OS: Windows 10

Processor: Intel i7 7700k

Memory: 16 GB RAM

Graphics: GTX 1080 / 2060

DirectX: Version 11

Storage: 8 GB available space
---