Byte Driver
In 1978, a unique machine started showing up in arcades all around the world. With its distinctive gameplay and state of the art vector graphics projected over a raster display, it quickly became a major hit. In 1979 more quarters were dropped in the coin boxes of Byte Driver than all of that year's other machines put together.
Sadly, the combination display was notoriously failure prone and arcade operators found their upkeep difficult. By 1981 the last known Byte Driver machine went offline. Since then the whole craze has been largely forgotten.
What is Byte Driver?
Byte Driver combines a classic driving game with a bottom up shooter. Your car runs on energy. Energy and weapons are obtained by hacking the vehicles around you. You'll have to stay alert, because the sharply twisting road and countless enemy vehicles will be trying to stop you from reaching your ultimate goal. Run out of energy, and you die.
If you're thinking this sounds like "a hard game", you're right. Byte Driver is designed to push your reflexes to the limit. The faster you drive, the higher your score. The further you go, the more dangerous the road gets. Drive fast. Hack your enemies. Fight for your life. Survive if you can.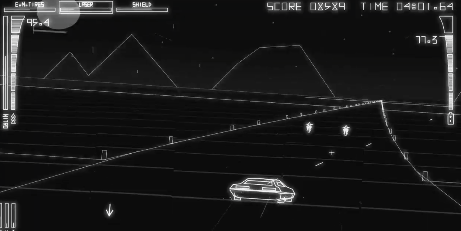 Don't Stress!
You just want to take a nice relaxing drive through the countryside, see the sights, blow up some cars in a stress free environment? No problem! Turn on No Stress Mode and go to your happy place. No one is watching.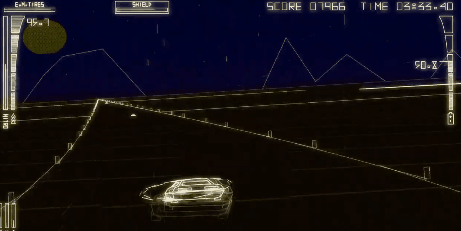 Drive, Hack, Fight, Survive… Byte Driver.
---
PC requirements:
Minimum:
OS: Windows 7 and Up

Processor: Core 2 Duo 2.66Ghz

Memory: 1 GB RAM

Graphics: 256 MB Graphics Memory and Directx 9.0c Compatible gpu

Storage: 256 MB available space

Sound Card: Onboard sound card

Additional Notes: Gamepad or Mouse Required
---
MAC requirements:
Minimum:
OS: OSX 10.8+

Processor: Dual Core Processor

Memory: 1 GB RAM

Graphics: 256 MB Graphics Memory

Storage: 256 MB available space

Sound Card: Onboard sound card

Additional Notes: Gamepad or Mouse Required
---
Linux requirements:
Minimum:
OS: Ubuntu 10.04 (and newer)

Processor: Dual Core Processor

Memory: 1 GB RAM

Graphics: 256 MB Graphics Memory

Storage: 256 MB available space

Sound Card: Onboard sound card

Additional Notes: Gamepad or Mouse Required
---