Counter-Strike Nexon: Zombies – Dragon Set + Permanent Character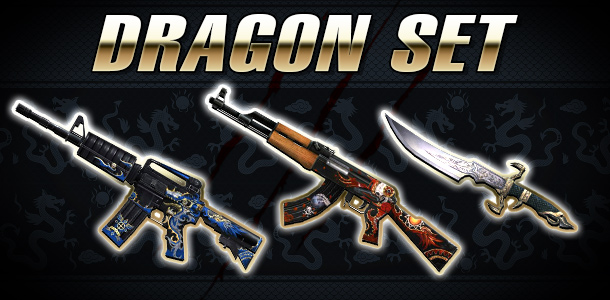 DLC Special Offer!
From 29th July purchasing the latest CSN:Z DLC Packs includes a truly rare offer!
Receive male Terrorist Class Spade for PERMANENT when purchasing and activating a Journey to the West DLC Pack.
Receive male Counter-Terrorist Class Keith Icahn for PERMANENT when purchasing and activating the Dragon Set DLC Pack.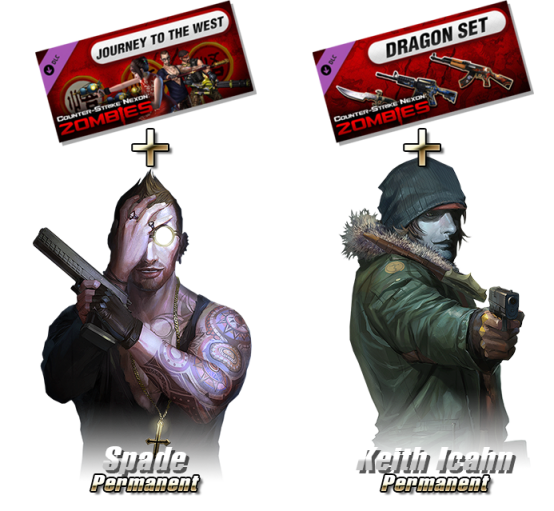 Players who purchase both DLC Packs can get both of these skilled combatants for PERMANENT!
In Counter-Strike Nexon: Zombies, the AK-47 and M4A1 are cornerstones to the battles between Terrorists and Counter-Terrorists. There may be an eco round, and some may prefer the AWP, but these two rifles have become inseparable from CS lore.
The Dragon Set focuses on these two iconic rifles, containing variants of the AK-47 and M4A1 which both sport a vivid customized exterior. What helps set these rifles apart is the third piece of the set: the Dragon Knife.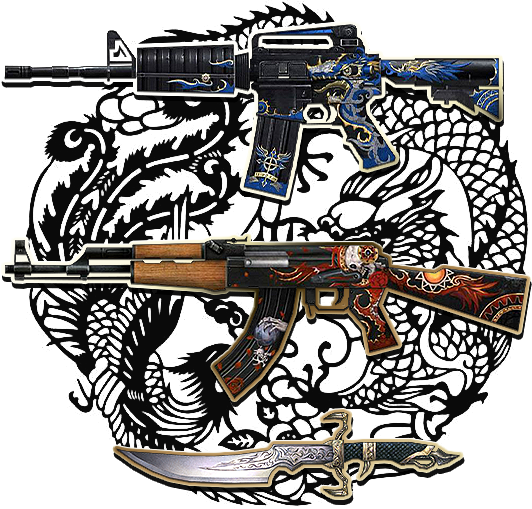 When the Dragon Knife is equipped at the same time as either the AK-47 Dragon or the M4A1 Dragon, the time required to complete a reload is reduced.
Of course, you may just want to bring both into combat to put such a vicious looking blade to work on your enemies– also not a bad reason to match the Dragon Knife with either of these rifles!
To redeem your Dragon Set, visit the Item Shop menu in Counter-Strike Nexon: Zombies and locate the [Enter Code] button. Click the [Enter Code] button, and enter your DLC Code for the Dragon Set in the displayed window.
If you are having difficulty entering your code, please attempt the following;
Make sure you are entering the entire DLC Code, which will be 30 characters long.
CopyPaste may result in errors, please enter the DLC Code manually.
DLC Codes are case-sensitive and must be entered exactly as they appear. 'abcde' is different from 'ABCDE'.
Once you have entered your DLC Code, please allow the game enough time to process it. This may take 5-10 seconds.
Once your DLC Code has been successfully redeemed, check the 'Storage' tab of your inventory for your rewards. Players who already own the DLC Packages may have their bonus items awarded directly to their inventory and not to the 'Storage' tab.
---
PC requirements:
Minimum:
OS: Windows 7 or later

Processor: Intel® Celeron 2.13GHz

Memory: 512 MB RAM

Graphics: Geforce4 TI 4200

DirectX: Version 9.0c

Storage: 2 GB available space
Recommended:
OS: Windows 7 or later

Processor: Intel ® Pentium4 3GHz

Memory: 1 GB RAM

Graphics: Geforce 6600

DirectX: Version 9.0c

Storage: 3 GB available space
---