CountryBalls Heroes Demo
Join our Discord

About
CountryBalls Heroes is a game where you get to play as your favorite Countryball.
Become a legend by leading massive armies.
The fate of the world, vodka, mems, is at stake and only you can stand up against big evil. At all costs, supplies of vodka have to be secured.
Dominate your opponents in the intensive turn-based strategy game.
Assemble your army, build overwhelming cities, raise and upgrade your heroes, gather powerful artifacts, and prove that your Countryball is the most powerful among the others.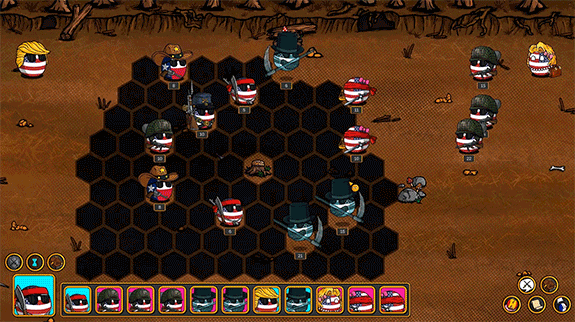 Build your own army!
Build up your base, recruit various Countryballs unique for each faction. Train multiple balls, each with its own strengths and weaknesses. Plumber, hussar, priest, drunkard, cowboy, Briton… that's only the beginning. Check what awaits you in the wilderness!
Comand your hero!
Lead your own Countryball army on the battlefield. You won't be alone there. Recruit the most powerful Heroes to lead your troops according to your strategy. Use as much vodka as necessary to crush your enemies.
Use stereotypes for your favor!
Experience how various mems work on the battlefield. Untamed, crazy, hilarious – once used will never be erased from your memory. Check with the school of mems that will suit you best.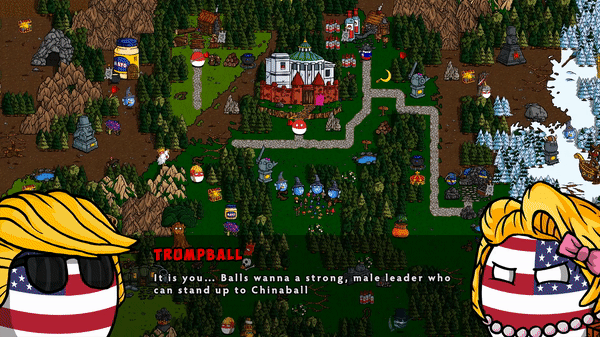 Key features:
7 playable Countryballs factions.
Over 90 Unique units.
Mems in action!.
Specially prepared Campaign, based on Countryballs most Iconic mems (Poland can't into space?! We need a wall!).
Dozens of powerful magic Mems to discover.
Hundreds of unique artifacts, use them at your own risk!.
Several iconic Countryballs villains and vigilantes.
Over 30 unique playable Heroes.
Turned-based battle system for challenging combat.
CHECK OUT MORE FROM GAMES OPERATORS!
https://store.steampowered.com/app/1454490/Riot_Operator/
https://store.steampowered.com/app/1281640/Medic_Pacific_War/
https://store.steampowered.com/app/1416360/Dissident_Frostland_Escape/
---
PC requirements:
Minimum:
Requires a 64-bit processor and operating system

OS: Windows 7

Processor: 2 GHz

Memory: 2 GB RAM

Graphics: 512 Mb

Storage: 5 GB available space
Recommended:
Requires a 64-bit processor and operating system

OS: Windows 7 / 8 / 10

Processor: 3 GHz

Memory: 4 MB RAM

Graphics: 1024 Mb

Storage: 5 GB available space
---