COYOTE
THROUGH THE MOUSEHOLE
Looking for somewhere to play, a child happens upon the abandoned COYOTE supermarket, which seems utterly desolate until they spot a lone mouse weaving through a hole in the wall. Can you reach into your inner child and save the parking lot from becoming an urban wasteland?


HARNESS THE RHYTHM OF NATURE
As the game develops, the child faces new missions to complete, each triggered by the behaviours of different species. By matching a rhythm to cast a spell, the child will wield power over all manner of living beings, from the humble dung beetle to sparrows, foxes, and the noble trees. Just as in life, each species has a unique function and place in the ecosystem of COYOTE, and you must use each one at the right moment.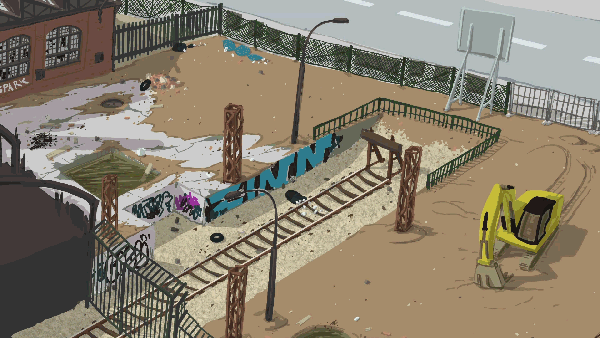 THE SCIENCE OF COYOTE
The world of COYOTE is powered by the Trophix engine, which means it feels and acts like a real-life ecosystem. Introduce new elements or creatures, and the game world will react and change just like nature. With each new mission, more features are introduced, making the ecosystem increasingly diverse and complex.
ENTER THE ECHO WORLD
The Echo World, a parallel world to ours, can be entered at any time by the child. This is a dark and mysterious place where an ethereal Soul Pond has replaced the COYOTE building. Here the player will learn of their missions and the role of each species in the ecosystem.
---
PC requirements:
Minimum:
OS: Windows 10

Processor: 2 Cores

Memory: 4 GB RAM

Graphics: Integrated/Onboard

Storage: 1 GB available space
Recommended:
OS: Windows 10

Processor: 4 Cores

Memory: 8 GB RAM

Graphics: Dedicated 1GB

Storage: 1 GB available space
---
MAC requirements:
Minimum:
OS: MacOS 10.10 (OSX Yosemite)

Processor: 2 Cores

Memory: 4 GB RAM

Graphics: Integrated/Onboard

Storage: 1 GB available space
Recommended:
OS: MacOS 10.10 (OSX Yosemite)

Processor: 4 Cores

Memory: 8 MB RAM

Graphics: Dedicated 1GB

Storage: 1 GB available space
---
Linux requirements:
Minimum:
OS: GNU/Linux

Processor: 2 Cores

Memory: 4 GB RAM

Graphics: Integrated/Onboard

Storage: 1 GB available space
Recommended:
OS: GNU/Linux

Processor: 4 Cores

Memory: 8 GB RAM

Graphics: Dedicated 1GB

Storage: 1 GB available space
---