Curling Simulator
WHAT IS CURLING SIMULATOR?
Play the beautiful sport of Curling in the most accessible and complete curling game to date! Play with your friends in competitive matches whether it's 1v1, 1v2, or 2v2, or play through the over 40 levels of curling physics based puzzles to see if you have what it takes to be the next Curling superstar!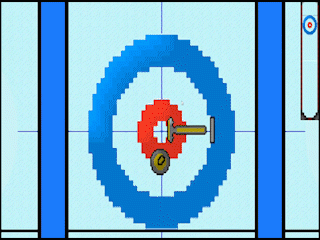 BUT I DON'T KNOW ANYTHING ABOUT CURLING!
Don't worry! This game can show you everything you need to know to go from a curling newbie to throwing Olympic quality shots!
FEATURES
40+ Single Player Physics Based Puzzles – From simple shots to a specific target, to weaving in between five different rocks to get the scoring hit, challenge mode is the best way to push your ability to curl!
Shared Screen Multiplayer for up to four players – Scream and shout just like the pros from the comfort of your own living room
Online Multiplayer using Steam's Remote Play – Don't have friends in person? Don't have a living room? No Worries! With support for up to four controllers, Curling Simulator will get you the fun you want with your friends!
Customization of Rules to Match the Pace You Want – Only have 10 minutes? Want a full simulated game? Want only one rock per team? The choice is yours!
Customization of Physics to Break the Game However You Want – Want to be throwing ultra-light rocks? Want to make sweeping pointless? Want to make sweeping the only way you will ever get a rock to where you want? Want the rocks to go sideways from the amount of curl they get? The physics engine is 100% customizable!
Tutorial to Show all the ins and outs of Curling – No previous experience required!
---
PC requirements:
Minimum:
OS: Windows 10

Processor: Dual Core Processor

Memory: 4 GB RAM

Graphics: Integrated Graphics

DirectX: Version 9.0

Storage: 1 GB available space

Sound Card: On Board Sound Card
Recommended:
OS: Windows 10

Processor: Quad Core Processor

Memory: 8 GB RAM

Graphics: Nvidia mx150 or Greater; Nvidia 1050ti or Greater; Radeon RX560 or Greater

DirectX: Version 9.0

Storage: 1 GB available space

Sound Card: On Board Sound Card
---