Dragon's Vengeance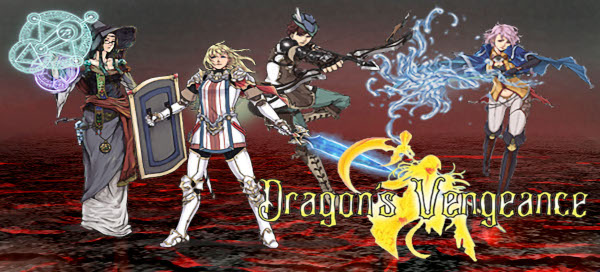 In a time when humanity was first discovering the secrets of magic, a genius sculptor named Natos was discriminated for his unusual ability to bring his works of art to life. Although Natos initially wished to use his powers for good, his community feared he was too powerful and drove him to exile.​
Enraged, Natos dedicated himself to developing his powers and eventually unlocked the secrets to immortality. He hid in the shadows, secretly raising an army to wage war against humanity…​
One century later, a brilliant young girl named Tayana emerges as a mighty challenger who joins a powerful organization dedicated to fighting crime.
​Tayana and her mentor, Zuke begin their journey on a mission to bring down a crime syndicate. However, violence erupts throughout the land and they are caught off guard when Natos finally resurfaces to attack. It's up to you and your small band of heroes to stop him before he conquers the world with his terrifying creations!
Key features
Heroic Story – You are the chosen one. Play as Tayana, a talented young prodigy who joins a small righteous group of heroes to save the world from power hungry gangs, cultists, dark knights and demons.
Engaging Combat – Explore the world and choose to fight your enemies with magic or brute force. Magic spells will cost MP that can be regenerated through power up items and rest, but special techniques require TP which can only be generated in battle.
Equipment – Deck your heroes with head and body armor, then stylize them with accessories! Every piece of armor will have it's strengths and weaknesses, so you can customize your equipment layouts and tailor your heroes as you see fit!
---
PC requirements:
Minimum:
OS: Microsoft® Windows® XP / Vista / 7 (32-bit/64-bit)

Processor: Intel® Pentium® 4 2.0 GHz equivalent or faster processor

Memory: 512 MB RAM

Graphics: 1024 x 768 pixels or higher desktop resolution

Storage: 400 MB available space
---