Drifters Loot the Galaxy

Drifters Loot the Galaxy delivers manic, Driftpac-fueled aerial and ground combat in the most exhilarating team-based shooter ever created.
Meet the Drifters, a group of ragtag intergalactic raiders who engage in ruthless battles in the seediest depths of the universe. Their only goals in life: get rich, get dangerous, and unburden the galaxy of its precious loot.
Masters of movement, all Drifters come armed with high-powered Driftpacs, grappling hooks, and an arsenal of sci-fi weaponry. When they battle, they shoot, brawl, swing, and drift with gravity as an afterthought.
When on the job, Drifters fight to collect loot and upgrade their unique abilities, then work together to get the payload to the ship. Every heist needs the right crew, so make sure to build a balanced squad, or you'll be showered with bullets instead of riches.
Free to Play – 'cuz space scoundrels never prepay – Drifters Loot the Galaxy is the ultimate way to blast through space, battle rival squads, and plunder for cosmic booty 'til it hurts.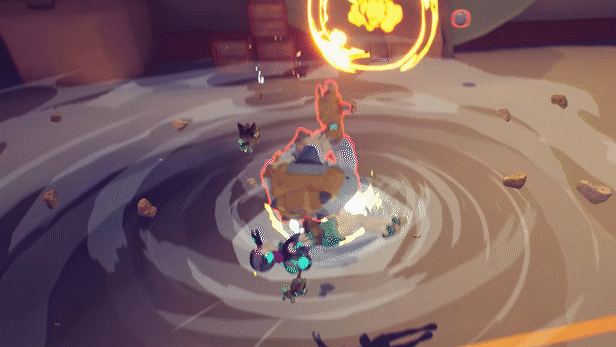 The only game with Driftpacs: High-powered jetpacks that power movement with bursts of energy to evade, strafe, blast-off, and drift.
Master your grappling hook: Experience the thrill of using grappling hooks in low gravity on multi-level maps.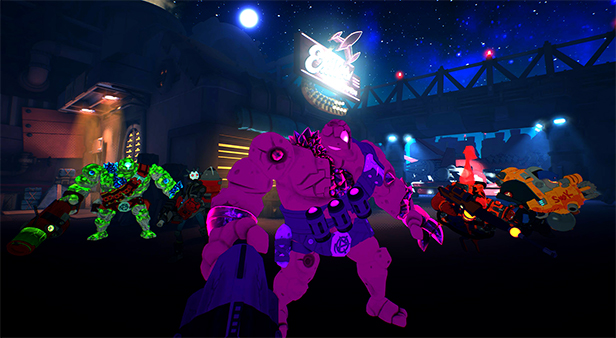 Every heist needs the right crew: Choose a Drifter that fits your playstyle and your team, then get ready to plunder 'til it hurts.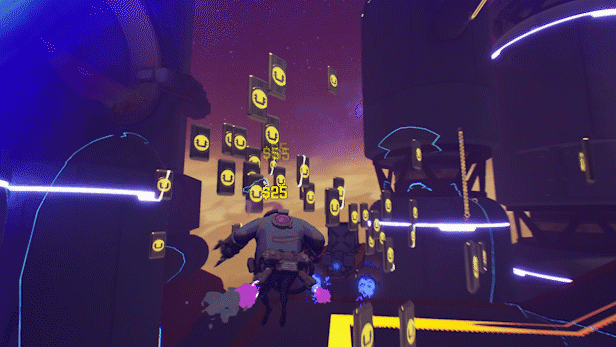 Get rich, Get dangerous: Collect loot during matches to upgrade your Drifter's unique abilities while working together to extract the payload to your ship for a huge score!
Consumable Power Ups: Collect consumables such as health bonuses, damage buffs, or huge turrets that attack your enemies, then deploy at the right time to give you an edge in battle!
Free to play: Drift into battle for free, with ever-expanding content keeping the gameplay fresh and exciting.
---
PC requirements:
Minimum:
OS: Windows 10

Processor: Intel Core i5-6600K or better

Memory: 4 GB RAM

Graphics: Nvidia GTX 760 or better

DirectX: Version 11

Network: Broadband Internet connection

Storage: 30 GB available space
Recommended:
OS: Windows 10

Processor: Intel Core i5-9400F or better

Memory: 8 GB RAM

Graphics: Nvidia GTX 1060 or better

DirectX: Version 11

Network: Broadband Internet connection

Storage: 30 GB available space
---