Dungeon of the ENDLESS™ – Rescue Team Add-on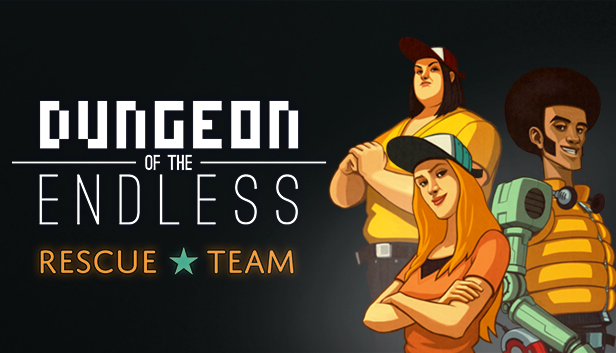 The prison hulk "Success" has mysteriously crashed. Uncharted part of the galaxy? Unknown planet? When everything goes awry, who you gonna call? The Rescue Team!
Meet Sasha, Zugma and Wes, the funky heroes assigned to the "Success" mission. Failure is obviously not an option.
Sasha Chokyo
Sasha Chokyo will tame enemy monsters!
A highly decorated and devastatingly effective drill sergeant, Sasha was politely but firmly discharged after an international diplomatic incident (orders yelled during a parade caused an entire grandstand of visiting dignitaries to leap to attention). She turned her skills to training rescue animals, a perfect job for the most dangerous voice in the galaxy. Having lost her dog during the unfortunate crash of the rescue vessel, she is now looking for something else to train…
Zugma Walker
Zugma Walker is a powerful Crystal… and Dust carrier!
An operator from her youth, Zugma first played with trucks rather than dolls and then Ogre-scale weapons platforms rather than tanks. A promising career in military engineering with the STEAL teams (Special TEchnologies And Logistics) was cut short when the officers' quarters she built under enemy fire turned out to be lacking in toilets (and the local diet was laxative-rich). Accustomed to driving machinery under heavy gunfire, the smell of fresh concrete in the morning always reminded her of victory.
Wes Davoun
Wes Davoun can influence the events in the next room…
Sound technician and audio engineer, Wes felt obliged to leave civilian life and join the military when his favorite band broke up. With an excellent knack for communications technology he was promoted into the STEAL teams ("Special TEchnologies And Logistics"), and volunteered to join the Success rescue mission in order to track down a slippery old friend who had left to colonize Auriga with Wes's original copy of the classic "Dust My Room" vinyl by the Trolling Stones.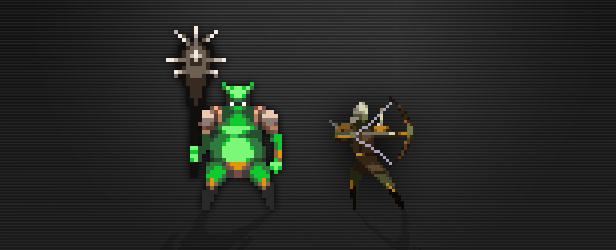 New monsters
The Hurnas family is growing with two new monsters, ready to make your runs through the dungeon a bit less easy (pun intended).
Meet the Hurnas Warden and Hunter!
New major module
Build the new "Field Medic" major module and reduce the healing costs of your heroes on the current floor.
---
PC requirements:
Minimum:
OS: Windows Vista / 7 / 8 / 8.1

Processor: 2.4 GHz Intel Core 2 Duo or equivalent

Memory: 2 GB RAM

Graphics: NVIDIA GeForce 8600 GT or equivalent

DirectX: Version 9.0c

Storage: 700 MB available space

Sound Card: DirectX 9 Compatible Audio

Additional Notes: Minimum Resolution: 1280 x 720
Recommended:
OS: Windows Vista / 7 / 8 / 8.1

Processor: 3.3 GHz Intel Core i5 or equivalent

Memory: 4 GB RAM

Graphics: NVIDIA GeForce GTX 560 Ti or equivalent

DirectX: Version 9.0c

Storage: 700 MB available space

Sound Card: DirectX 9 Compatible Audio

Additional Notes: Minimum Resolution: 1280 x 720
---
MAC requirements:
Minimum:
OS: MAC OS X 10.8 to 10.12

Processor: 2.4 GHz Intel Core 2 Duo or equivalent

Memory: 2 GB RAM

Graphics: AMD Radeon HD 2600, NVidia GeForce 9400 or equivalent

Storage: 700 MB available space

Additional Notes: Minimum Resolution: 1280 x 720
Recommended:
OS: MAC OS X 10.8 to 10.12

Processor: 3.2 GHz Intel Core i3 or equivalent

Memory: 4 GB RAM

Graphics: AMD Radeon HD 4670, NVidia GeForce GT 330 or equivalent

Storage: 700 MB available space

Additional Notes: Minimum Resolution: 1280 x 720
---