Eldritch House
Play as Detective Ward as he investigates the disappearances of socialite Evelyn Deane from the remote hotel known as Blake Manor.
Explore the building while remaining incognito. Discover key locations and unravel what happened there. Look for clues, interview the staff and guests to find out what secrets they're hiding or cross-reference the facts to discover contradictions in their stories.
Craft skeleton keys and solve environmental puzzles to reach forbidden areas of the hotel grounds, above and below, but be warned – these old walls have seen centuries of tragedy and now, on the eve of halloween, these spirits once more stalk the halls. Some are friendly and will help you, others are malignant and deadly. Can you lay the former to rest and banish the latter?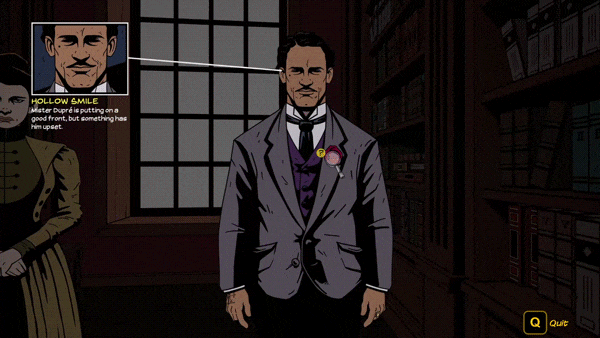 Uncover what happened to the girl and why. Then piece it all together in time to stop an even greater tragedy from happening, one that could result in the gruesome deaths of everyone staying at the hotel…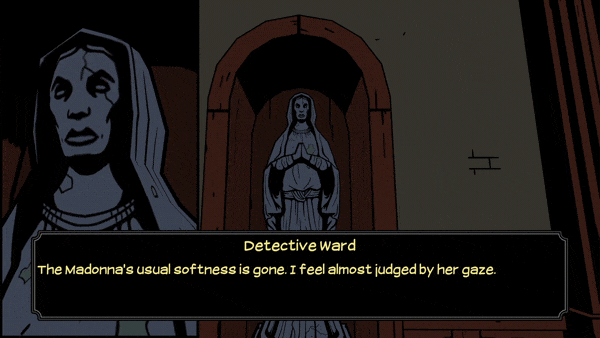 FEATURES
Rich supernatural mystery inspired by Irish mythology.
A fully voiced cast of suspects.
An ancient manor full of dark secrets and environmental puzzles.
Immersive detective mechanics.
Deal with ghosts by helping or exorcising them.
Dynamic soundtrack that reacts to the scenario.
---
PC requirements:
Minimum:
OS: Windows 7/8/10 (64-bit versions)

Processor: Quad Core, 1.8GHz

Memory: 8 GB RAM

Graphics: GTX 660 2GB, AMD Radeon 7850 2GB

DirectX: Version 10

Storage: 10 GB available space
Recommended:
OS: Windows 7 / 8 / 10, 64-bits

Processor: Intel i7-2600K, AMD FX-8350

Memory: 16 GB RAM

Graphics: GTX 970 4GB, AMD R9 290 4GB

DirectX: Version 10

Storage: 10 GB available space
---