Endangered Proposition Demo
"Do you still have love lingering in your heart?"
Sital, a girl who has fallen to a different dimension is forced to join a 16-day speed dating event before she can even figure out what is happening. The event rules dictate that if a match is made, the couple must marry immediately. As a normal human with a functional brain, the girl realizes the event is obviously a dumbass game show. So, the girl starts to live each day with a burning rage.
"What the hell is these people's damage? Why are they proposing to complete strangers?"
How is she going to handle all these strange invitations and courtships? Should she stop resisting and just marry whomever?
A soft-hearted college student with a tough exterior versus Jibber-jabbering outer-dimension weirdos.
A new yuri (girl x girl) non-dating simulation game waiting to be unlaced.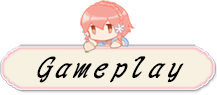 – A story of fun and love.
– 3 chances for free exploration and events every day.
– Verbal wars that with freedom and chastity (what?) on the line.
– Players are free to make their own decisions.
– Multiple endings.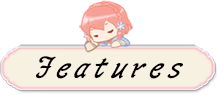 1. Breaks the mold of typical dating simulation games. Rejection is the goal.
2. Dynamic characters. When a character loses interest in the player, the person starts pursuing other characters, affecting the development of the romance.
3. Lonely singles enjoy the thrill of being surrounded by eye candy. The game provides a fun experience for all players, whether you love matchmaking, want to have a romance, or are content being single.

1. All in-game characters are over 20 years of age.
2. This game contains strong language and crude humor.
3. This game includes materials that describe lesbian romance.
---
PC requirements:
Minimum:
OS: Win XP

DirectX: Version 5.2

Storage: 2 GB available space
Recommended:
OS: Win8(include) or up

DirectX: Version 5.2

Storage: 2 GB available space
---
MAC requirements:
Minimum:
OS: 2014

Storage: 2 GB available space
Recommended:
OS: Unlimited

Storage: 2 GB available space
---