Game Master Engine
Roadmap To v1.0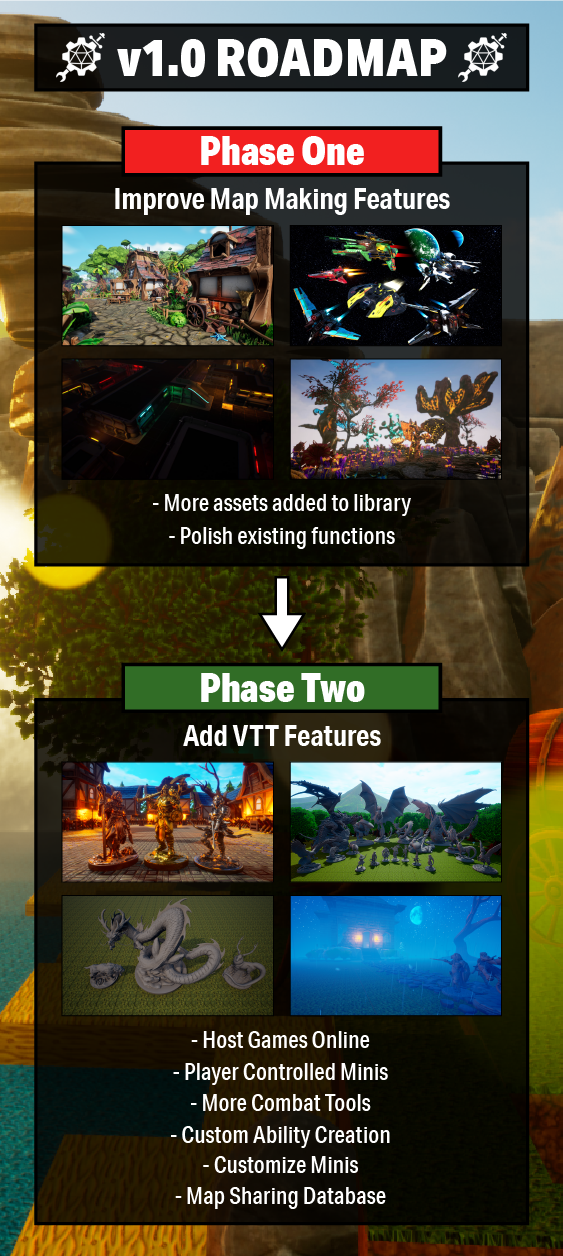 More Info
We created this roadmap to help show everyone our goals for the future. Now that we are on Steam we hope to use this Early Access funding to cycle it back into Game Master Engine and create a better product overall. What we have now is a great prototype but we are eager to polish it and add in even more of our ideas!
Phase One
More Assets
We currently have a healthy library of textures, props, particles and minis, but we want to greatly increase the size of the collection so you have almost anything you need for most standard scenarios.
Polish
The first phase will be about improving the existing features we have already introduced. For example, we offer an overworld map maker in game that allows users to create a region or world map for their campaigns that you can then use to travel to battlemaps you have stored all over the map. We want to greatly improve upon this idea and expand it so users can easily map out their entire campaign in 3D on a single platform.
Phase Two
Host Games Online
By adding the ability to host games online we plan to open up the gates for users to be able to play over long distances and get immersed in the worlds their GM makes for them.
Player Controlled Minis
The plan here is to give all the players who join a hosts game the ability to take control of their own characters and save their character info for future use.
More Tools For Combat
By introducing functions like dice rollers, rulers, line of sight checking, fog of war & more we want to take the weight of running a game online off the shoulders of the GM a little bit.
Custom Ability Creation
This would allow you to bring any of those crazy character/enemy abilities to life. Save the details of your new ability in some text boxes, choose a particle effect to be cast alongside the use of the ability if you wish and set up a dice roll button for ease of use.
Customize Minis
Help set each mini apart from the other with some of these planned functions.
– Choose mini base design
– Add colored rings around the base for things like status effects
– Change the texture of the model
Map Sharing Database
Browse user created maps to help you fill your catalogue to use in various scenarios.
About the Game

Build 3D battle maps for your tabletop role-playing games with ease. Choose from nearly 700 props to begin building your world and dive into untold adventures with your party.
Game Master Engine, or GME, is a new tool for game masters and players alike to add another layer of immersion to their group's sessions by making on-the-fly map building a much simpler process. With tons of props and tools for customizing each map, no two encounters will ever be quite the same!
View maps in 2D or full 3D with full range camera.
Rotate and resize any prop to create anything you might need or want.
Save, load, and share save files.
Even a simple button press to export a .png version of your map.

Over 850 assets to begin creating with and plenty more still on the way. Choose tile textures to paint the ground. Props to fill the scene. Particle effects to give it life. And adjust the sun/weather to set the mood.
Just about everything you place into the world can be adjusted in one way or anything. Scale the size in any axis. Rotate in any axis. Creativity will allow the provided assets to be used in more ways than one.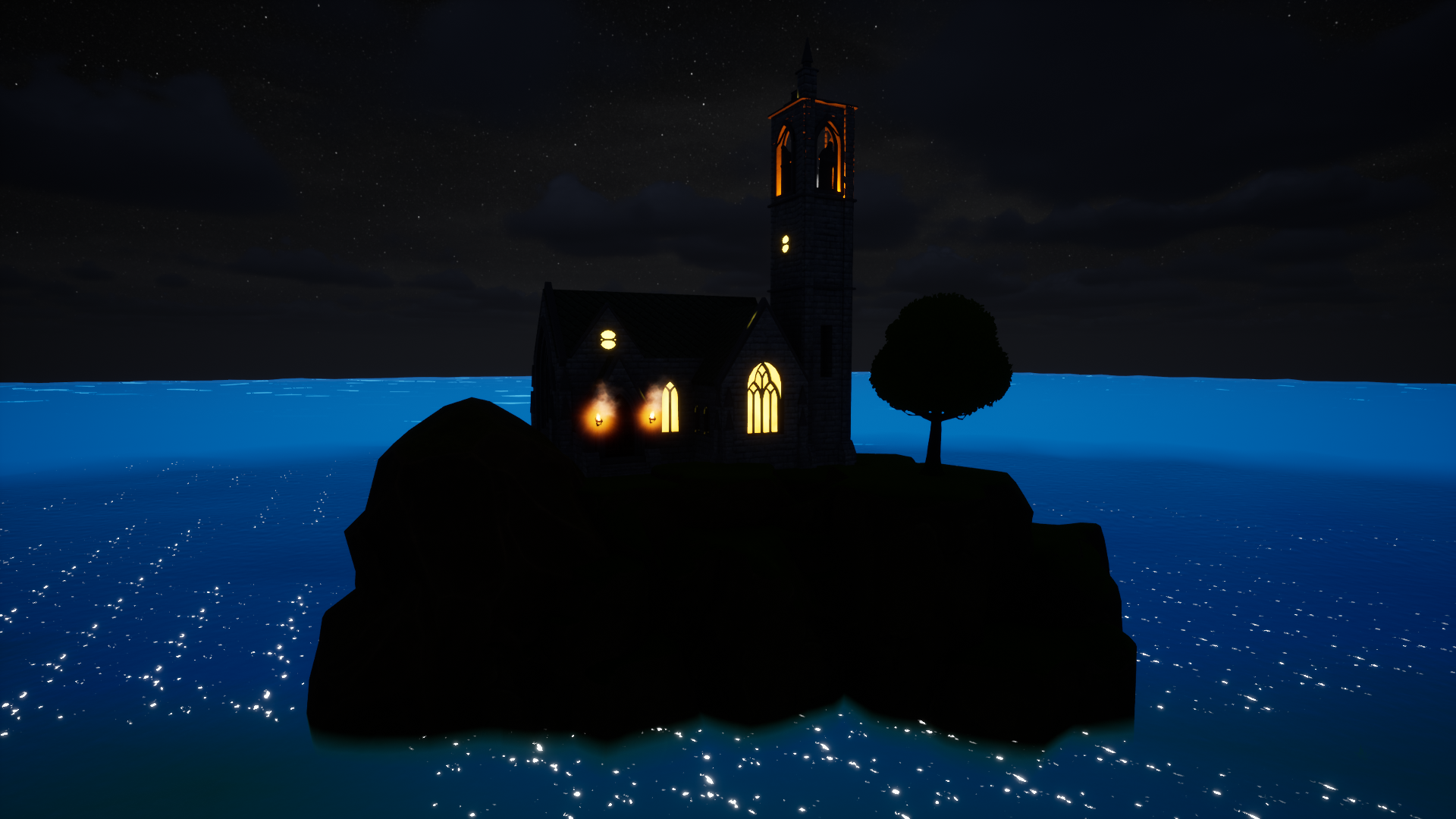 Beautiful minis provided by our friends over at "The Dragon Trappers Lodge". New minis get added every month to help you bring your encounters to life. Drop them into the world and start playing.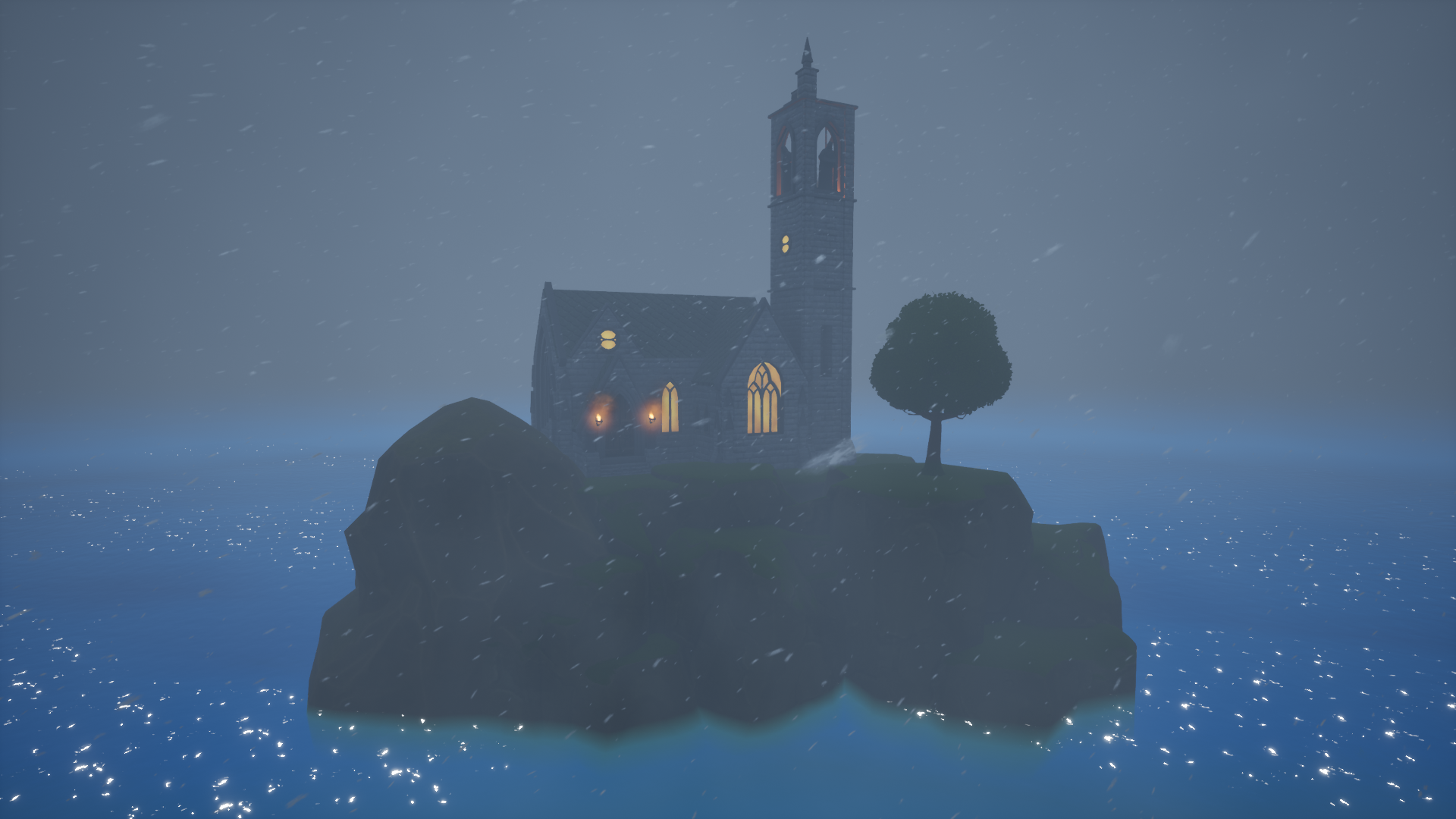 Open a submenu for each mini and individually give them stats, abilities, and more. You can edit these stats on the fly and use them to keep track of health, attack order, and a variety of other useful things!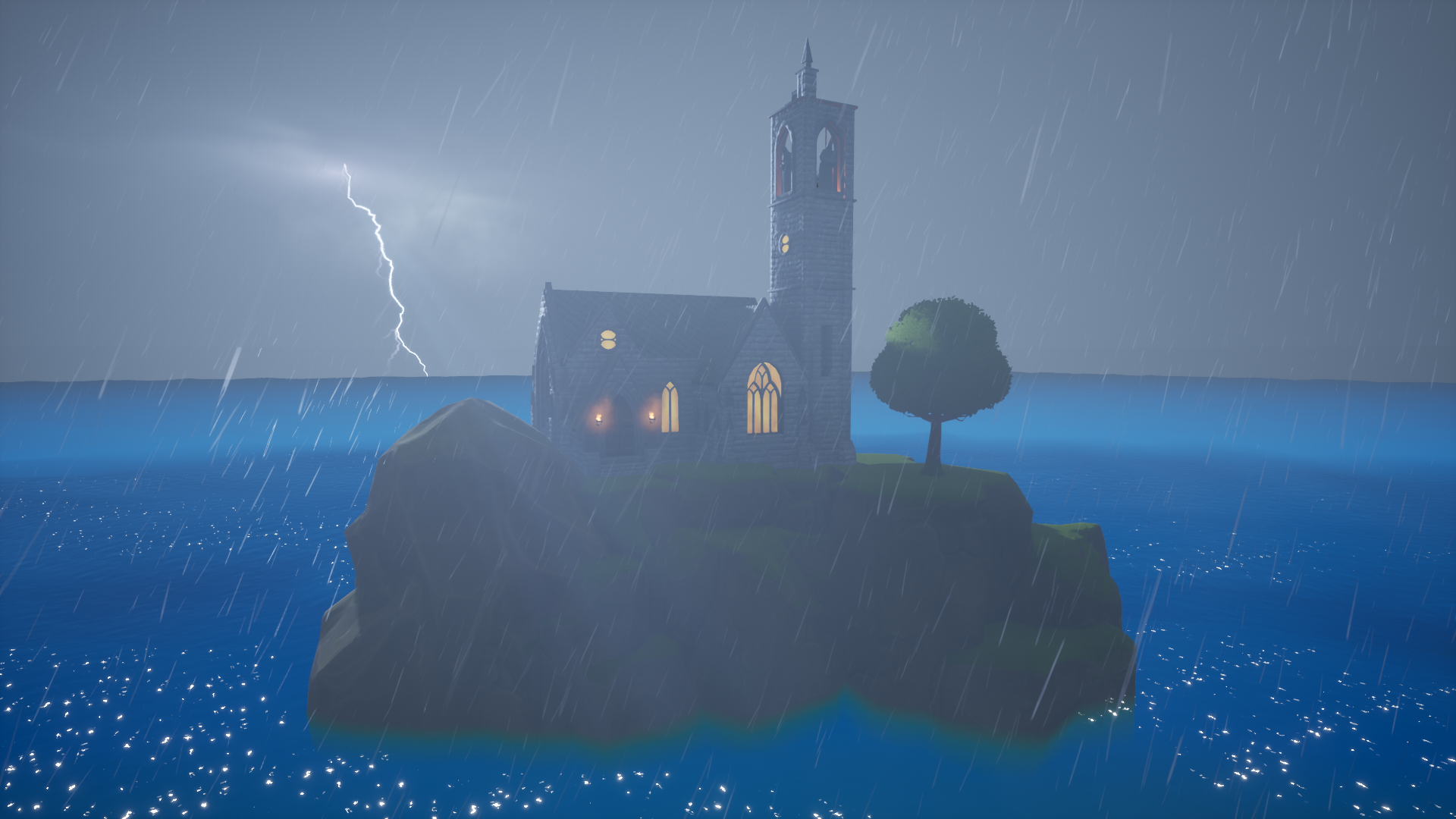 Included Props
Everything included here is just the beginning. We have much, much more planned for the near future! The current packs included are as follows:
Barricade
Cabin Village
Campsite
Crepuscular Forest
Dark Rock
Dungeon One
Wooden Furniture
Multistory Village
Rock & Cliff
Royal Castle
Dwarven Statues
Treasure Chests
Gravestones
Dwarven Fortress
Assorted Fantasy Buildings
Desert Temple
Jungle Temple
Low Poly Ruins
(Sci-Fi) Ships
(Sci-Fi) Alien Ships
(Sci-Fi) Alien Ruins
---
PC requirements:
Minimum:
OS: Windows 10

Memory: 8 GB RAM

Graphics: GTX 960

Storage: 20 GB available space
Recommended:
OS: Windows 10

Memory: 16 GB RAM

Graphics: GTX 1060

Storage: 20 GB available space
---