Gold Rush: The Game
Just Updated
https://store.steampowered.com/app/750050/Diesel_Brothers_Truck_Building_Simulator/
Just Updated
Hello miners!
In case you missed it:
With patch 1.5.5.13507 we gave you all the tools you need to create your own skins. We're receiving a lot of questions how to make them and that some files are missing so we've decided to make a news about it.
Here you can find the full guide:
https://docs.google.com/document/d/1P4f94ft2IL2kCj6n0GKaCXmXhEbhBzUpG2h-gROe-FY/edit?usp=sharing
Where do I put skins?
"C:UsersusernameAppDataLocalLowCodeHorizonGoldRushTheGameCustomPaint"
What if I don't see AppData folder?
"Go to C:Usersusername -> press view on the top -> Mark "Hidden items" and the folder should appear"
What if I can't see machines in the folder?
"Start your game -> go to paintshop -> repaint your vehicle -> Folder with the name of the machine should appear"
I made the skin but it doesn't work, what should I do?
"Make sure you're following the guide and you're in the right folder, you must name EVERY FILE precisely as it is in the guide. All your work must be saved in .png"
Does it matter which program I'm using?
"No it does not. If you're beginner you'll be fine with paint. If you're more advanced you can use Adobe Photoshop or any other program. Just remember to save your file as .png"
Just Updated

Update 1.5.4 is LIVE!
Check out the new free content:
Light System Trailer
Workers Experience
Store Sales
Retraining Workers – choice of specialization
Just Updated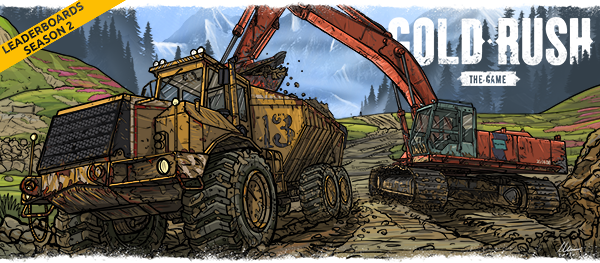 Update 1.5.3 is LIVE!
Check out the new free content:
Overseer
Reinforced Parts
Transport Crate
Parts Analyzer
New random events
Balance changes
Internet radio integration
And more!
Just Updated
Update 1.5.2 is LIVE!
Check out the new free content:
Leaderboards
New & Updated National Flags Skins
and more!
Just Updated

Update 1.5.1 is LIVE!
Check out the new free features:
Pressure System
Power System
Christmas Gift
and more!
Just Updated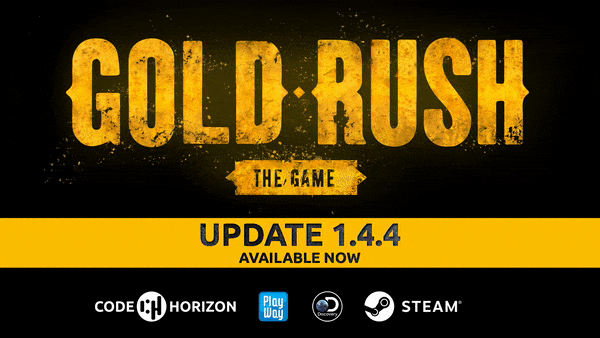 Update 1.4.4 is LIVE!
Check out the new free features:
Collectible Stories
Fast Travel
New Vehicle Paint Jobs
More Repairs
Redesign of Existing Systems
Just Updated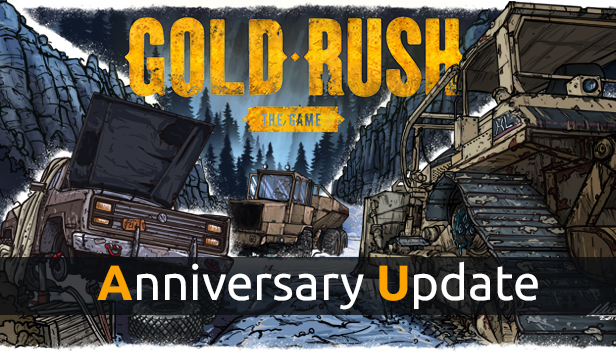 Anniversary Update is LIVE!
Check out the new free features:
Four Seasons Cycle
Achievements
Reversed Tutorial
Difficulty Modes
and more!

Just Updated

Update 1.4.3 – Repairs Part 2 and 'Re-worked' Workers are LIVE!

Optimization upgrade, new features, and improvement to the existing system.

Keep an eye on your Washplant, as from now on, it can break when least expected.
Create a team of workers specializing in Vehicles or Washplant and benefit from a special boost!
Experience an optimization upgrade as a result of switching to new engine version!

Just Updated

Update 1.4 – Repairs Part 1 are LIVE!

New tools, breakable parts, and a whole new system of machine repairs.

Experience brand new game-changing system as from now on your machines can break when least expected.
Purchase spare parts and take advantage of new tools in your quest to strike it rich!

Just Updated

Update 1.4.2 – Tutorial and Hard Mode are LIVE!

Brand-new features for new and experienced players!

Start your gold mining operation in no time with a simple tutorial.
Once you're experienced enough, put your skills to the test and face the serious difficulties of gold mining with Hard Mode.

Just Updated

Update 1.3 is LIVE!

New free content, bug fixes, and significant performance upgrade!

Hello Prospectors,
We proudly present the 1.3 Update, which includes:

New equipment.
New features.
New lacquers.
Performance upgrade.
Bug fixes.

New Equipment
Gold Nuggetator – save precious time by washing multiple miner's mosses (big and small) at once.


New Water Pumps – we introduce new pumps, adapted to the changing needs of the gold mining operation. Depending on the scale of your activities, choose from Big Water Pump, Big Electric Water Pump, or the top class Big Electric Water Pump.


New features
Online stores – with Online Equipment Store and Online Machines Store available on your laptop, you can make your life easier and spend more time digging gold instead of shopping.

Rotating objects – not only for perfectionists. Additional precision will allow you to create your perfect setup.

Claim reset – now that you've gained experience, you can start fresh and use your know-how to run your gold mining operation more effectively.
Important! Machines from the claim will go back to the Shop, but Equipment will be lost.

And more – Excavator's mouse digging mode, Notification's tab on the laptop, and other are waiting for you in Gold Rush: The Game. Go check it now!

New Lacquers
Tired of your ordinary vehicle lacquers? Want to express your uniqueness and extravagance?
Try brand new custom lacquers. Who said gold mining can't be fashionable!
Available variants:

Performance upgrade
Confirmed by players, new fixes significantly improve frames per second rate. For more details, see the changelog or simply test it by yourself!

Bug fixes
With your help, before and during the open beta update, we were able to find and fix multiple bugs. For the full list, check the changelog.

New DLC Available




Frankenstein Machinery has arrived!


Mobile Conveyor and new Washplant parts are available to buy as a DLC.
Visit our steam page to buy that DLC and add it to your Steam Account!
http://store.steampowered.com/app/773500/Gold_Rush_The_Game__Frankenstein_Machinery/
See you on the claim!

Just Updated




It's time for diggin'!


Fresh start for everyone with new and upgraded features.

Use De-Rocker to take your screening performance to the next level.
Stop digging blindly! Use Drilling Machine and find the biggest gold deposits on your parcel.
There is new claim available. Explore it to find more gold then ever before. See you at Nighthawk Parcel.
Don't limit yourself to one machine. Right now you can use multiple dumptrucks or any other machine.
and more!

About the Game

Make your gold mining dream come true! Start with nothing but few spare bucks and work your way up to becoming the millionaire. Gold Rush: The Game is a gold mining simulator based on smash-hit TV Series from Discovery Channel. Let's get digging!


Sit behind the wheel of multiple vehicles such as excavator, drill, front-end loader, bulldozer, and others. The whole gold mining operation depends on your steering skills!


Experience the challenging life of a chief mechanic. Various parts of machines can break when least expected and cost you big time.


Keep improving your gold mining business. Start with a simple bucket and a hog pan, lease your first claim, and upgrade it to next tiers, as you begin to dig gold.


Admire highly detailed vehicles and gold mining machines. Purchase new and more efficient wash plant parts to increase your earnings.


We created a big, detailed world with four unique gold mining claims. On each, you will find a fully deformable terrain. Each fragment of our world has its own background story you can discover in your spare time.
---
PC requirements:
Minimum:
OS: Windows 7 (64-bit) or Newer. Doesn't support Mac OS.

Processor: Intel Core i5

Memory: 8 GB RAM

Graphics: NVidia GeForce GTX 760

DirectX: Version 11

Storage: 19 GB available space

Sound Card: DirectX compatible
Recommended:
OS: Windows 7 (64-bit) or Newer. Doesn't support Mac OS.

Processor: Intel Core i7

Memory: 16 GB RAM

Graphics: NVidia GeForce GTX 970

DirectX: Version 11

Storage: 19 GB available space

Sound Card: DirectX compatible
---