Holodrive
The Early Access Supporter Pack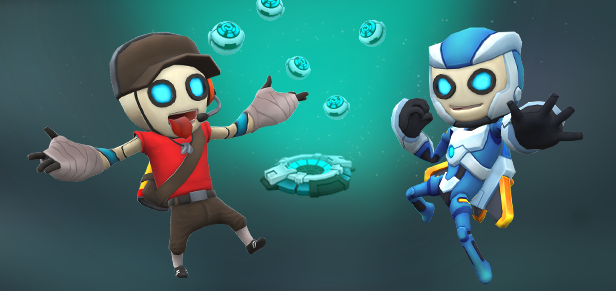 The Early Access Supporter pack is a thank you from the developers to anyone who wishes to support us in shaping the future of Holodrive! 😀
Contents:
The Scout set (from Team Fortress 2)
Ultimate Dummy set
5 Holopacks
500 Bits
Our eternal love!
Every Holopack gives you one random weapon or customization, so you can turn your robot into the most stylish one out there. The Scout and Ultimate Dummy sets are EXCLUSIVE to the Early Access Supporter pack, meaning you're gonna be envy of the battlefield whenever you're wearing them! Also the Early Access Supporter pack will not be sold once the game comes out of Early Access!
A Special Thanks for Valve for letting us create costumes based on their awesome game!
About the Game
Holodrive is a super fast-paced collectable 2D multiplayer shooter. Create your robot, customize it and jetpack your way to victory!
Chat with the community on our Discord! You may also find some devs there 😉
When Holocorp created the 'Dummys' their main purpose was to be companion robots – mans new best friend. No one could predict these robots would turn out to be obsessed with blowing each other up… in style! Now, dressed to impress and equipped with a vast arsenal of guns and an unhealthy dose of unpredictable power-ups, they compete in special arenas to see who's best. What could go wrong?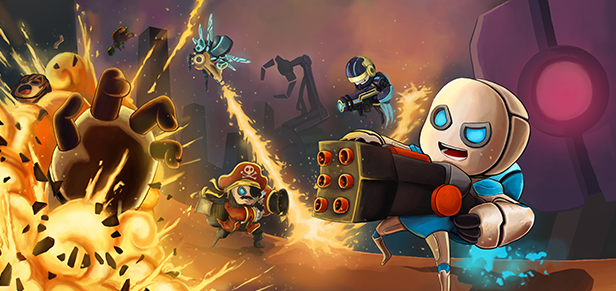 Non-Stop Multiplayer Action
The action is fast and strategic and explosions are rife! You'll learn to love blowing each other up, but when you do you'll materialized quickly to continue your shooting spree. Use the map to your advantage and surprise your enemies by teleporting right into the combat or hiding behind anti-bullet barriers!


Collect a vast arsenal of weapons
Carry up to 7 weapons at a time. Pick up weapons and ammo as you platform through the levels or grab weapons from enemies you kill. Get different weapons by opening packs, craft them or equip your free weapon that's available on rotation every 3 days!


Mobility, Versatility, Unpredictability
Every Dummy is equipped with a jetpack so you can move with great speed through the arena. Fast gameplay is accentuated with the use of ramps and strategically placed power ups that can turn the tide of battle with an element of surprise at any time.


Customize and Show off your Stylish Self
Hat, head, torso, arms, legs, skin and jetpack are fully customizable! Open Holopacks and compete on style with complete sets like the Shinobi or Ninja, OR mix and match to make a brave and bold fashion statement!


Jump in – It's Free to Play, now with Cocoball!
Holodrive is free to play, but it's a level playing field even if you DON'T spend money. You'll be able to collect any combat item by just playing the game! Compete in deathmatch or jump in one of 3 team-based game modes including the new Cocoball for a cluckin good time!

---
PC requirements:
Minimum:
OS: Windows Vista / Windows 7 / Windows 8 / Windows 10

Processor: Dual Core 2.6GHz

Memory: 4 GB RAM

Graphics: DirectX 9.0c compatible card with 512MB (minimum Nvidia GeForce 8000, AMD Radeon HD 2000)

DirectX: Version 9.0c

Network: Broadband Internet connection

Storage: 2 GB available space

Sound Card: DirectX compatible sound card

Additional Notes: You'll need to have an active internet connection to play.
Recommended:
Memory: 4 GB RAM

DirectX: Version 9.0

Network: Broadband Internet connection

Storage: 4 GB available space
---