IRON WORLD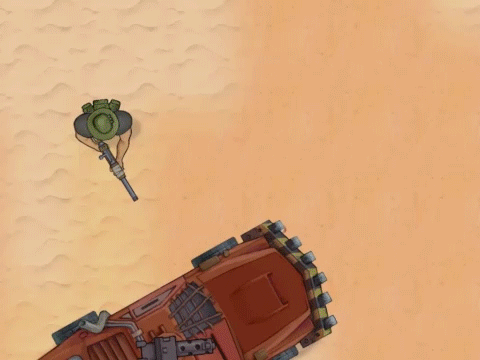 You have come from outer space to the destroyed Earth. You are a person from the past in a harsh and inhospitable world… The IRON WORLD. Can you survive?
Your cool car
Driving your personal car in events on the global map. Always transport your stuff in the trunk. Shoot enemies with a turret or crush them.
Explore the world
Before you is a big ruined world. You are free to go wherever you want. Mountains, wasteland, towns and farms. Realistic layout of houses and attention to the interior. What is waiting for you around the corner? Create your own adventure.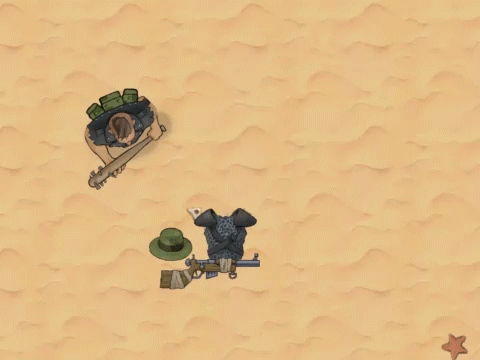 Uncompromising fights
Dynamic and bloody battles. Move, use shelters, arrange ambushes, use power-ups to survive and defeat outnumbered enemies.
Tactical AI
The enemies will seem smart to you. They will find you by the noise and look for you if you have disappeared. Be sure, they will find you and surprise you.
Dynamic field of vision
You will not know who is in the house until you go inside. A sense of uncertainty and danger around every corner.
Visual style
Carefully recreated atmosphere of the apocalypse and devastation. A large number of details on the locations. The original hand-drawn style of graphics.
Craft
Collect resources in houses, berries and mushrooms growing in the world. Create food, ammunition and power-ups from them. Good nutrition is the key to success.
Characters and humor
Meet colorful NPCs in cutscenes, dialogues and quests. We tried to make the characters bright, not devoid of black humor and sarcasm.
---
PC requirements:
Minimum:
OS: 64-bit Windows 7

Processor: Intel Core i3-2330M 2.2 GHZ

Memory: 4 GB RAM

Graphics: GeForce GTX 660

DirectX: Version 10

Storage: 1 GB available space
Recommended:
OS: 64-bit Windows 10

Processor: Intel Core i5 7300HQ 2.5 GHz

Memory: 8 GB RAM

Graphics: GeForce GTX 1050

DirectX: Version 10

Storage: 1 GB available space
---