Isle Vatra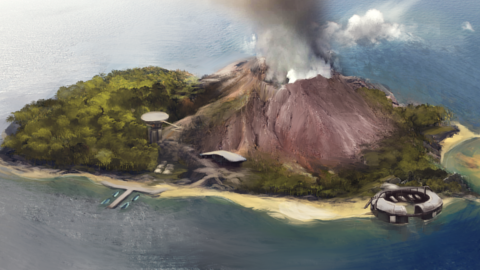 Isle Vatra is host to a research facility that has gone silent. When you arrive to figure out what happened, it turns out the sealife is different than expected. Uncover the island's mysteries, and find a way off of the dangerous island before it's too late.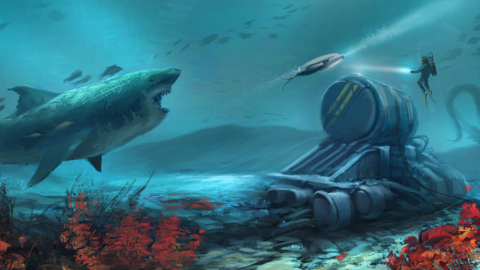 The ocean is a big place, but what's hiding out there in the depths? Go on expeditions in one of the submarines to explore the vast ocean, freedive with the local sealife, or hike through the dense island forest. But beware, even in nature there can be danger around any corner.
The game's 16km² open world is filled with sealife, islands, and a deep story to immerse any player. Though not a VR exclusive title, we do offer VR support that lets you get up close and personal with the rich environments.
Explore the open world of Isle Vatra, unlock upgrades for your vehicles, and dive deeper to unlock the secrets of the island. Get send out on research missions or plan your own expeditions to uncover the different stories that took place on the island. Go on deep dives to restore the sensors and get accurate feedback from the sealife, and sail out to the transmission towers to contact help and escape off of the island. But beware; the island does not want you to leave. Escape the dangers it throws at you, from bad stormy weather to ancient dangerous sea creatures. How did the creatures get here? Why can't you leave the island? Find out through your research or by investigating the island's ancient ruins.
Play in first person or in VR, run and climb through the island's dense forest and ruins, or use vehicles like boats, submarines, and helicopters to get around to the many (underwater) outposts. The more you research the more becomes clear about the island's mysterious past, but do you explore the supernatural myths, or do you stick to science.
---
PC requirements:
Minimum:
Requires a 64-bit processor and operating system

OS: Windows 7

Processor: i5-4440

Memory: 8 GB RAM

Graphics: GTX 760
Recommended:
Requires a 64-bit processor and operating system

OS: Windows 10

Processor: i5-9400

Memory: 16 GB RAM

Graphics: GTX 1060
---