Joyspring

ASCEND the peak in search of the Joyspring. Explore every cavern and cave, crevasse and chasm. Hear the wind sing. Keep dashing and find the spring. And when you return, return smiling.
A story-driven 2D adventure that explores the strength of hope and the courage to let go
A mountaintop structured in 50 rooms full of platforming challenges that demand precision and ingenuity
Unique 2-layered platform mechanics testing problem-solving and pathfinding
Simple controls that combine in unique combos to master
Cheery tunes you can sing in the shower
A cool scarf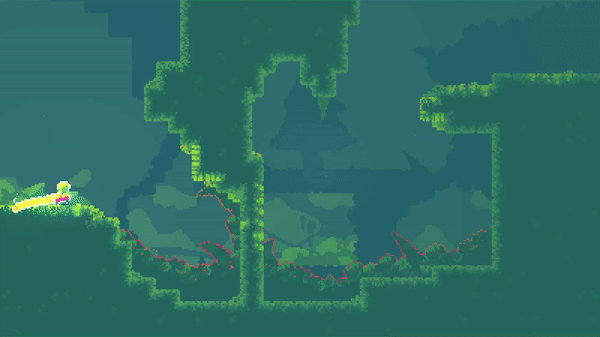 Note: The demo version of Joyspring is an early snapshot released during the June 2021 Steam Next Fest. The most up-to-date release can by played by downloading the full game for free.
---
PC requirements:
Minimum:
OS: Windows

Processor: A CPU

Memory: 4 GB RAM

Graphics: A GPU

Storage: 500 MB available space
---
MAC requirements:
Minimum:
OS: macOS

Processor: A CPU

Memory: 4 GB RAM

Graphics: A GPU

Storage: 500 MB available space
---
Linux requirements:
Minimum:
OS: Linux

Processor: A CPU

Memory: 4 GB RAM

Graphics: A GPU

Storage: 500 MB available space
---