Kings and Pigs
Kings and Pigs – fun pixelated 2D platformer with the ability to play together.
History:
There lived one king in a 3/10 kingdom. He was very rich and happy, everything went on as usual, but at one point …
… Unscrupulous pigs came to him. They took his treasures and made a fuss in the castle. The king was not one of a timid dozen, so he decided to take away his wealth and teach the pigs a lesson.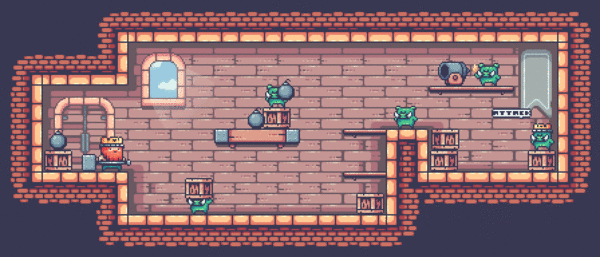 Take on the burden of the king and go through your whole kingdom, captured by pigs, to get to the main King of the Pig, along the way take away your lost riches, look for detours and secret paths, break down the barricades built by enemies and do not forget to take your friend on the adventure!
---
PC requirements:
Minimum:
OS: Windows 7; 8; 10

Processor: Intel(R) Celeron(R) CPU G530 @2.40 GHz

Memory: 4 GB RAM

Graphics: NVIDIA GeForce 9600 GSO 512

DirectX: Version 10
---