LightBreak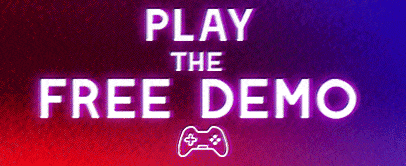 Description
LightBreak is an art-focused, narrative-driven musical game. Discover the story of Ava, a young traveler who has undertaken numerous adventures and now wishes to return home to recount her tales to her mother. Ava, however, has lost her voice, and due to her mother's blindness, she cannot rely on visual storytelling. Ava's one form of communication with her mother is the powerful musical instrument she wields.
The game features a unique gameplay, blending puzzle elements and music to create a dynamic music creation environment. In LightBreak, you control the Magical instrument that Ava is playing – to help her connect with her emotions and communicate her journey to her mother.
Main Features
A Novel Approach to Audio-driven Game Design
Interactive audio design by an award-winning composer
Storytelling game with themes of repair, family, communication, and good vs evil
Visual representations of Ava's adventures
Stunning hand-drawn art
3D modeling and animation
Gameplay
LightBreak's main objective is to help Ava play the correct notes on her musical instrument so that she can describe her tales and reconnect with Mother after many years of separation.
The Gameplay is a novel narrative-driven fusion of Audio and puzzle elements. Each face of the magical instrument represents a "track" on the bigger mix. sometimes, your Instrument is out of tune, and you need to tune it to play the music correctly. Eventually, players will enter flow as they essentially create music by fixing up each track of the music. When they find the correct tune, the environment changes drastically as the instrument will render the music and show the visual representation of Ava's memories connected to that song.
---
PC requirements:
Minimum:
OS: Windows XP, Vista, 7, 8/8.1, 10

Processor: Dual Core 3.0ghz

Memory: 4 GB RAM

Graphics: 2GB VRAM / OpenGL 2.1+ support

Storage: 1 GB available space
---