Magnia

This game is about the manipulation of gravity and magnetism. Players must learn to control objects without gravity, with gravity and a combination of the two. Objects can be glued together without gravity. Build complex structures from improvised object combinations. Solve puzzles related to gravity and agility.
The game features five unique physical game mechanics and six unique environmental themes. Each level in the game is different and presents a physical puzzle to be solved.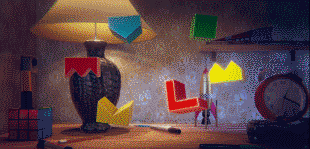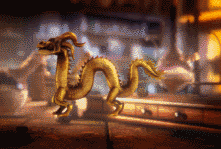 There are common tasks, hidden secrets and also bonus levels at different stages throughout the game.



Age is not important in this game. The level of difficulty is based on physical interaction with objects. The game may assist weak players but there is still a high level of challenge for higher difficulty levels. World records are stored and players have the ability to watch replays of the best 100 players in the world for each of the levels.
---
PC requirements:
Minimum:
OS: 64 bit: Vista, Win 7, Win 8, Win 10

Processor: Intel Core i3-650, 1.8 GHz or AMD Phenom II 965, 2.5 Ghz

Memory: 4 GB RAM

Graphics: intel HD Graphics 4000

DirectX: Version 9.0

Storage: 2 GB available space
Recommended:
OS: 64 bit: Win 7 SP1, Win 8.1, Win 10

Processor: Intel Core i7-3770, 3.4 GHz or AMD FX-8350, 4.0 GHz

Memory: 8 GB RAM

Graphics: NVIDIA GeForce GTX 760 (3 GB Memory or higher) or AMD Radeon HD 7970 (3 GB Memory or higher)

DirectX: Version 10

Storage: 3 GB available space
---
MAC requirements:
Minimum:
OS: macOS 10.11.6

Processor: 1.3 GHz Intel Core i3 or greater

Memory: 4 GB RAM

Graphics: NVIDIA GeForce GTX 660ti (2 GB Memory or higher) or AMD Radeon HD 7870 (2 GB Memory or higher)

Storage: 4 GB available space
Recommended:
OS: macOS 10.11.6

Processor: Intel Core i7-3770, 3.4 GHz

Memory: 8 GB RAM

Graphics: NVIDIA GeForce GTX 660ti (2 GB Memory or higher) or AMD Radeon HD 7870 (2 GB Memory or higher)
---