Mini's Magic World
Features
action platformer with over 100 levels
musical levels and time challenges
colorful graphics
diverse characters and types of levels
fierce boss fights
discover hidden passages, stamps and shiny diamonds
local co-op mode
beat special challenges
About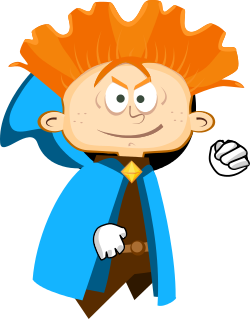 Mini's Magic World is an action platformer with a diverse cast of characters and levels to explore. Fight bosses, find hidden treasures, follow the rhythm of music, chase or be chased. Follow the adventures of a young student of magic on a journey to the Tower of Magic to save the world and defeat an evil wizard.
You can play it with up to 3 friends in a co-op mode that works with gamepads and even on a single keyboard. Cooperate or fight for the best score.
Each level is carefully designed to provide you with fun and challenge. Some levels are simple, some complex, some horizontal and some vertical, some are time based, while others require following the rhythm of music, in some you fly on a magic carpet – you never get bored because each provides a unique experience.
The game currently features 7 music levels, each with it's own track. The gameplay in those levels is synchronized as long as you don't stay behind, so be quick and be prepared for a challenge.
---
PC requirements:
Minimum:
OS: Windows XP/7/Vista/8/10

Processor: Dual Core CPU

Memory: 1 GB RAM

Graphics: Intel HD Graphics 4000, Nvidia GeForce GT 8000, ATI Radeon HD 4800 Series

Storage: 200 MB available space
---
Linux requirements:
Minimum:
OS: Ubuntu 12.04 or later

Processor: Dual Core CPU

Memory: 1 GB RAM

Graphics: Intel HD Graphics 4000, Nvidia GeForce GT 8000, ATI Radeon HD 4800 Series

Storage: 200 MB available space
---