My Personal Hilopet
About My Personal Hilopet
My Personal Hilopet is a digitized pet-care and battle simulator. Hilopet started out as a challenge, as the development team was tasked with creating a game that mimicked the nuances of a physical toy. Since its inception and original prototype, Hilopet has grown to become a full-fledged title, with an active combat system, NPC's to interact with, and secrets hidden within the device itself! The amount of new content goes way beyond your run-of-the-mill scope creep!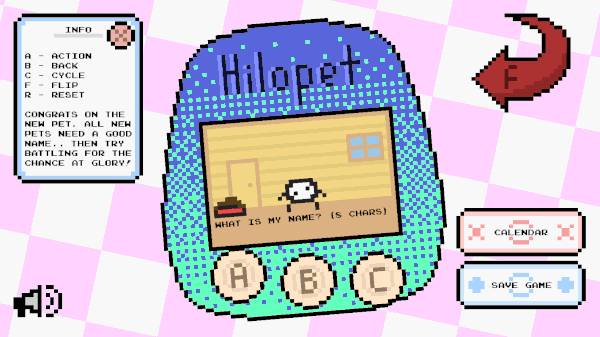 Features
Form a friendship with your pet by giving it a special name
Train your hilopet to do combat in the town's arena for fame, glory, and cold hard cash
Interact with the city's inhabitants to form friendships or incite rivalries
Make use of the device's quirks to tell your own stories.. or get frustrated trying!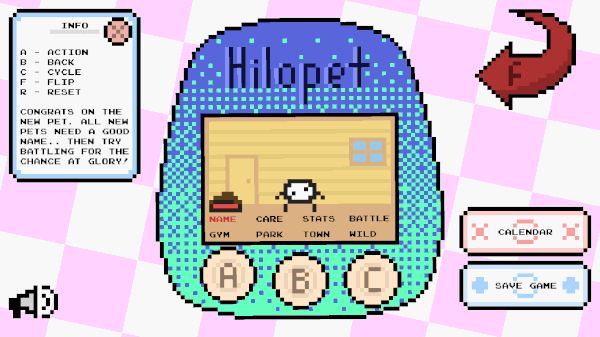 Join our Discord!

---
PC requirements:
Minimum:
OS: Windows 7

Memory: 512 MB RAM

Graphics: OpenGL 2.0 compatible

Storage: 128 MB available space

Sound Card: Windows compatible sound card

Additional Notes: This game runs in browser fine. It should run on about any device.
Recommended:
OS: Windows 10

Memory: 1 GB RAM

Graphics: OpenGL 2.0 compatible

Storage: 128 MB available space

Sound Card: Windows compatible sound card
---