Nazi Busters
SEE ALSO THIS GAMES
https://store.steampowered.com/app/1451050/Sherman_Commander/
https://store.steampowered.com/app/1272010/Destroyer_The_UBoat_Hunter/
About the Game
Nazi Busters is a fusion of Duke's humor, Wolfenstein's weird war aesthetics and insane blitzkrieg-style gameplay. Become a American commando and change the course of the War!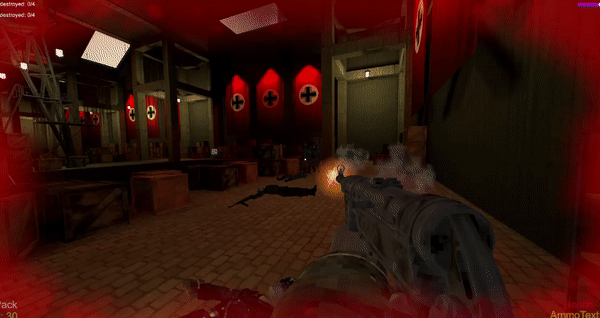 Main game features:
– Enjoy the 90s style FPS, with pixels that we all love 😀
– Kill as many Nazi soldiers as you can using a traditional WWII weapons or Wunderwaffe prototypes!
– Explore famous Nazi locations like project Riese, U-Boat shipyard or Hitler's masion, and many more!
– Discover Wunderwaffe secrets, new technologies, and stop Nazis from building an atomic bomb!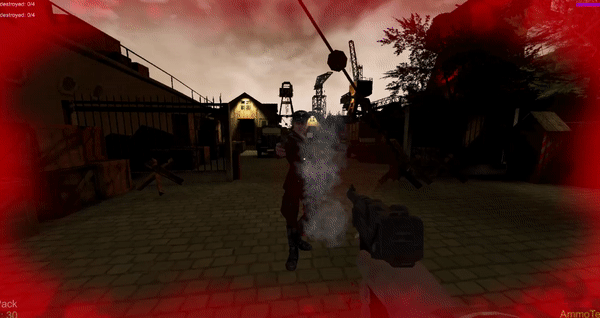 Disclaimer:
Nani Busters is a humores FPS retro game. In this project players WILL NOT see a realistic violence or drastic WWII scenes like Nazi work camps, executions, experiments on people, or getting advantage of the minorities. We are NOT using swastikas, SS or any of the Nazi propaganda symbols.
---
PC requirements:
Minimum:
OS: Windows 7 (64-bit) or Newer

Processor: Intel Core i3

Memory: 6 GB RAM

Graphics: GeForce GTX 560 1GB (720p Low), GeForce GTX 750 Ti 2GB (1080p Low) or AMD equivalents

Storage: 5 GB available space

Sound Card: DirectX compatible
Recommended:
OS: Windows 7 (64-bit) or Newer

Processor: Intel Quad Core i7 3770K or AMD Ryzen 5 1600X

Memory: 8 GB RAM

Graphics: GeForce GTX 1060 6 GB (1080p High), GeForce GTX 1070 8GB (1080p Extreme) or AMD equivalents

Storage: 10 GB available space

Sound Card: DirectX compatible
---