Pizza Simulator
Unique real-life games
https://store.steampowered.com/app/1468400/Dreamhouse_The_Game/
https://store.steampowered.com/app/1459990/Celebrity_Life/
Top simulator games
https://store.steampowered.com/app/1031120/Bakery_Simulator/
https://store.steampowered.com/app/1080020/Electrician_Simulator/
https://store.steampowered.com/app/904850/FatEX_Courier_Simulator/
About the Game


Pizza Simulator is a unique combination of strategy & simulation game with economic elements. You take the role of Pizzeria Manager. Start from the bottom with few bucks in your pocket to deal with the challenges of the pizza business. Come out on top, build the largest pizza franchise in the world, or end up getting broke. Welcome to the world of Pizza Simulator.
Here are just slices of the big pizza that you can eat in Pizza Simulator

Making pizzas – world's record – 14 pizzas in 2.35m. Do it tasty, but do it fast.


Leaderboards – compare rating, speed, finances with other players


Customization – countless options of customization


Marketing – effective advertising = easier success


Delivery – everyone loves hot pizza, hate a cold one. Be always on time.
A PIZZA SLICE A DAY KEEPS SADNESS AWAY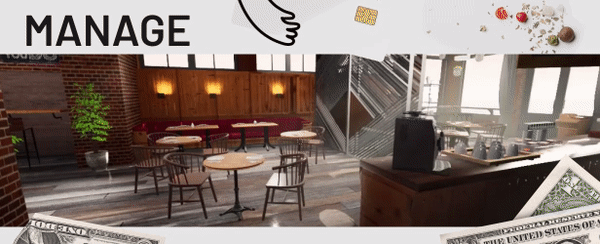 From rags to riches – start with a small restaurant and end up with the largest pizza franchise in the world. Manage your finances as there is always a lot of expenses but mostly shortages of cash. Search for staff, hire, and fire them if it's needed.
Create the best pizzas that have been ever made having more than 50 ingredients to choose from. Remember, even an ideal pizza for one client can be horrible for others.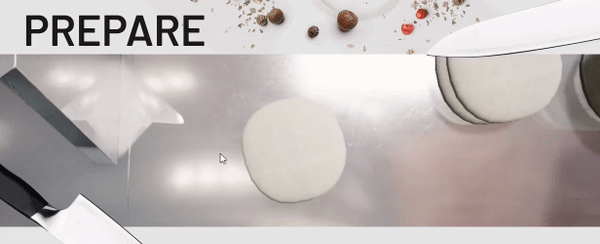 It's never easy when every restaurant manager wants you to fail. Rats, bugs, electricity shortages, sanitary & tax controls, mafia are just a few problems you would be dealing with. Although if you can't beat them fairly, maybe it's time for "dirty work". Make them regret the day they have started competing with you.
Make your dream come true. If there is an internal businessman in you and you love pizza, you came to the right place.
You're gonna serve pizzas for lots of picky clients. You'll meet veg/fish/meat lovers, children, old people, and teenagers. All of them have different tastes. It's won't be a simple walk in the park.
If you want to support Pizza Simulator and talk about the game or pizza, or whatever you want. Come to our discord channel.


---
PC requirements:
Minimum:
OS: Windows 7 (64-bit) or newer

Processor: Intel Core i3, 3,20GHz / AMD Phenom II X4 955, 3.2 GHz

Memory: 4 GB RAM

Graphics: NVIDIA GeForce GTX 560 / AMD R7-260x

DirectX: Version 11

Storage: 6 GB available space
Recommended:
OS: Windows 10 64 bit

Processor: Intel Core i5-8400 / AMD Ryzen 5 1600

Memory: 8 GB RAM

Graphics: GeForce GTX 970 / AMD Radeon RX 580

DirectX: Version 11

Storage: 6 GB available space
---