PLACEFRONT
Build, play, drive. PLACEFRONT is a stylized and relaxing city builder with unique architecture, drivable vehicles, diverse biomes, and over 150 ready-to-place objects. PLACEFRONT pits the player in a world of colorful architecture and engaging simple city building mechanics without the burdensome of resource draining or mandatory management requirements. Place any building at any time on almost any flat surface! Also includes Ramp Dream level and 4 already-made stock levels.
Create a sprawling metropolitan city, an Egyptian oasis or a medieval enclave in different levels or even in the same level. Here are some of the main features you will be able to experiment with:
SIMPLE GAMEPLAY MECHANICS:
-GUI building menus with respective icons
-Freely rotate and preview objects before placing them
-Erase existing buildings
-8 ready-to-build levels with roads enabled or disabled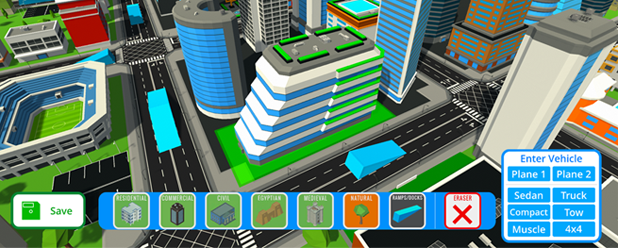 SAVE AND LOAD SYSTEM:
-Save your level at any time with any type of name
-Load a saved level from the main menu
VEHICLES:
-8 unique vehicles including a sedan, truck, compact, SUV, muscle car and 2 airplanes
-Drive over ramps to get some air time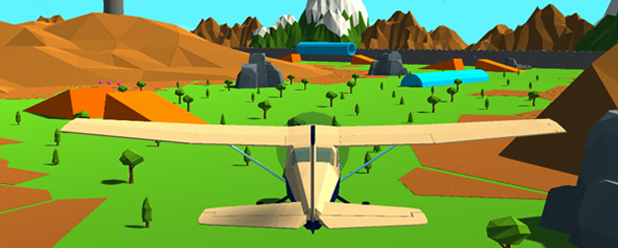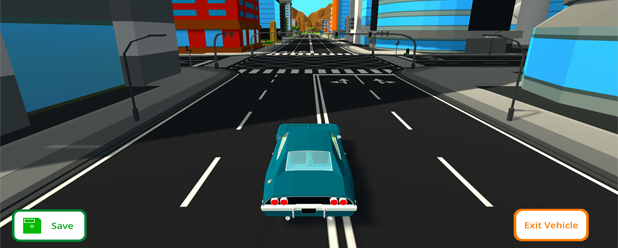 DOCKS AND BRIDGES:
-Create either wood docks or concrete docks to connect islands and drive from one island to another
-Fuse together concrete docks to allow an artificial placing area over water
TELEPORTS:
-Enter convenient teleports to easily reach higher or lower ground when driving
RAMP DREAM LEVEL:
-Drive, find and locate orbs while engaging in amazing jumps and views
We plan on adding more buildings, vehicles, levels and general features in the upcoming weeks, and will post announcements when they are updated in the game. Try PLACEFRONT today and let us know about your comments or suggestions in our discussions board!
Includes support for both Windows and Mac.
---
PC requirements:
Minimum:
OS: Windows 7,8 or 10 (64bit)

Processor: Intel Core i3 2.00 GHz or AMD equivalent

Memory: 2 GB RAM

Graphics: Nvidia GeForce GTX950 or higher

DirectX: Version 10

Storage: 2 GB available space

Sound Card: Any
---
MAC requirements:
Minimum:
OS: iOS 9.0 or higher.

Processor: 3D capable processor

Graphics: 3D capable GPU

Storage: 2 GB available space
---