Psycho Bathroom
This is a 2D hack-and-slash action game where you assume the role of a ninja-like toothbrush. In the bathroom you reside in, the toilet lid is broken, causing plumes of aerosol to shoot up in the air whenever the toilet is flushed. All sort of might-be-infectious matters floats among them, threatening everything in the bathroom. You, as a toothbrush, must exercise your agility to avoid hit and at the same time annihilate the threat.
Be a hygienic toothbrush to keep your master clean. In turn, your healthy master will work hard to earn money for you to level up and unlock new abilities. Remember not to spend all the money on your own stuff. Your ultimate mission is to buy a new toilet lid to stop the chaos once and for all.
Game Features
Tight control allows you to move around and strike swiftly.
Enemies and bosses with different ai movements and attack patterns. Observe, plan, dodge and attack accordingly.
See the consequences you cause to your master after every battle. Feel bad, happy or indifferent, your choice.
Buy equipment. Improve your stats!
Unlock new abilities. e.g. dash, double jump and special chain attack(coming soon).
Unlimited levels with increasing difficulty.
Dumbfounding ending cutscene. Work your way up to see it.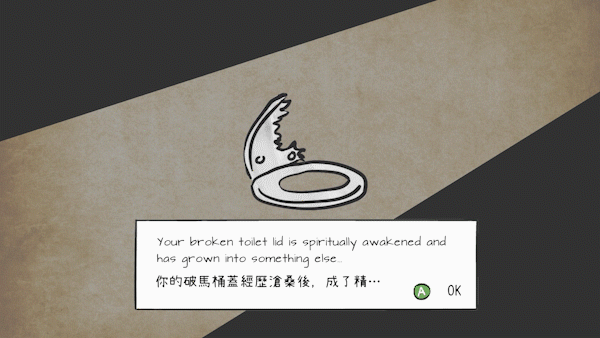 ---
PC requirements:
Minimum:
OS: WIN10

Processor: Intel Core i3

Memory: 4 GB RAM

Graphics: GeForce 9800GTX+ (1GB)

DirectX: Version 10

Storage: 1 GB available space
---
MAC requirements:
Minimum:
OS: Mac OS 10.12 Sierra

Processor: Intel Core i3

Memory: 4 GB RAM

Graphics: GeForce GTX 570

Storage: 1 GB available space
---
Linux requirements:
Minimum:
OS: Ubuntu 16.04 LTS (64bit)

Processor: Intel Core 2 Duo E5200

Memory: 4 GB RAM

Graphics: GeForce 9800GTX+ (1GB)

Storage: 1 GB available space
---