Rawshire The Last Hatchling
RAWSHIRE THE LAST HATCHLING
This action adventure collectathon allows you to Level up your character, unlock new abilities (unlimited flight, new attacks, increase health, and much more), take on gigantic mythical Boss', solve unique puzzles spanning over 6 unique environments, and uncover the truth about who you are. Every choice matters and every action shapes your characters appearance and skills. The choice is up to you how you traverse through Rawshire and make it face to face with the evil that has consumed it! Make it to the end and avenge the destruction of the last dragon sanctuary of Rawshire. With multiple endings it is an adventure worth taking twice! Truly a game for the inner completionist!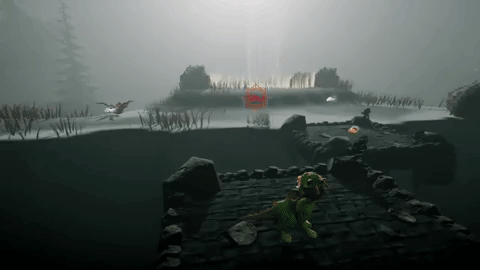 RAWSHIRE ENVRIONMENTS
There are six unique environments to traverse through, solve puzzles and fight enemies in! Each environment feels vastly different than the last. Use the portals in Rawshire to replay levels and obtain that 100% completion achievement.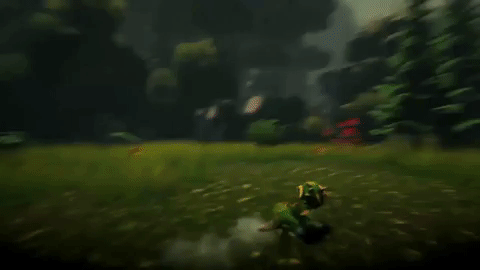 RAWSHIRE CHARACTER PROGRESSION
Every action you take will shape who you are! An infamy system allows the look of the character to change based on the choices that you make!
The Infamy system also drives the skill system in Rawshire. As you collect items and progress through the game, your player will gain experience and level up! Each level up gives the player a skill point too apply too unlocking new abilities! Taking evil actions will allow you to unlock different abilities rather than if you take good actions. Play your way!
RAWSHIRE ENEMIES
Through your adventures in Rawshire you will come across some interesting enemies! Use different combinations of fire and melee attacks to take down your foe! Some enemies are not effected by fire, but can be stunned by the blast!
Rawshire is also home to many passive creatures! These creatures will not attack, but can be extinguished if power is your true desire! However if truly good these creatures will help you defeat your foes! The choice is yours!
RAWSHIRE COLLECTABLES
Scattered throughout Rawshire are the dragon treasures of old. Collect the precious metals (bronze, silver, and gold) to rebuild those stores of wealth!
Re-light the dragon totems to mark your path and save your game! These act as in-game check points.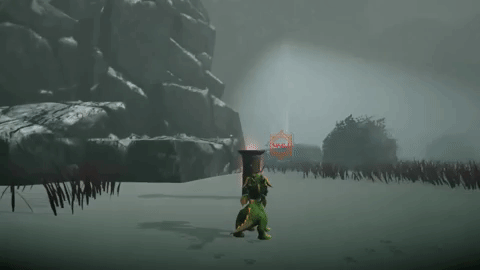 Also scattered across Rawshire are unborn dragon eggs! The choice is yours, you can save them and try too rebuild Rawshire, or you can destroy them and harness dark dragon abilities to help you destroy your enemies! The choice is yours!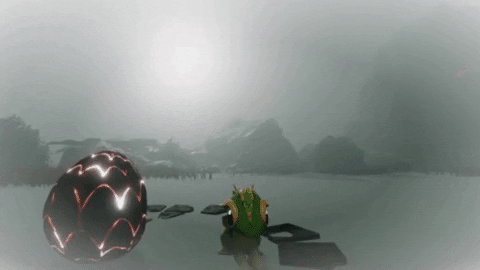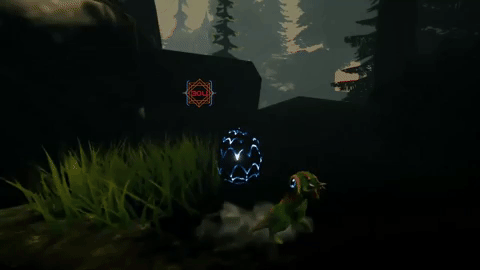 OVERVIEW
Rawshire the Last Hatchling offers a casual adventure experience. With an interactive world and many choices throughout, Rawshire offers unique experiences every playthrough! Play your way every time!
Proudly developed and produced by Perpetual Reality Studios Inc. (A solo developer)
---
PC requirements:
Minimum:
Requires a 64-bit processor and operating system

OS: Windows 10

Processor: 2.0 GHz

Memory: 4 GB RAM

Graphics: NVIDIA GeForce GTX 660 (2 GB) | AMD Radeon HD 7850 (2 GB)

Storage: 10 GB available space

Sound Card: Have one
Recommended:
Requires a 64-bit processor and operating system

OS: Windows 10

Processor: Intel Core i7 6700k | AMD Ryzen 7 1700X

Memory: 8 GB RAM

Graphics: NVIDIA GeForce GTX 960 (2 GB) | AMD Radeon RX 480

Storage: 10 GB available space

Sound Card: Have one
---