Ready Player One: OASIS beta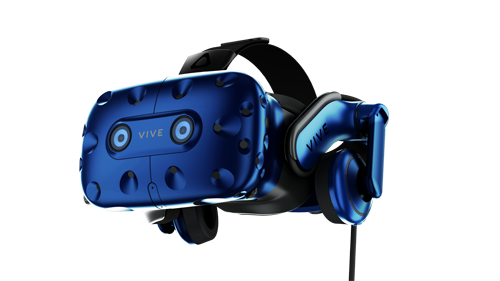 Enjoy Ready Player One: OASIS beta on Vive and Vive Pro! (Click here to see more!)
The OASIS beta is inspired by the immersive virtual universe the OASIS from the film Ready Player One, which is set in the year 2045. In the Oasis beta's ever-expanding universe, players are able to explore, compete in, and launch multiple VR experiences using their own custom avatars. Global leaderboards track the performance of all players as they earn points (coins) throughout the following experiences: Rise of the Gunters, Battle for the OASIS, Gauntlet and Smash.
Gauntlet – Navigate through a seemingly endless dungeon while the undead seek to destroy you. Collecting gold will improve your score and eating food will restore your health, but only your bow skills will ensure that you make it our alive. (Developed by Directive Games)
Battle for the OASIS – Help to save the OASIS by defeating waves of IOI Sixers. Advance through the trenches of Planet Doom towards the snowy planes that surround Anorak's Castle. With an arsenal of potent firepower, you must stop the Sixers from controlling the fate of the OASIS. (Developed by Steel Wool Studios)
Rise of the Gunters – Fight against a nearly invincible army of highly trained IOI Sixers alone OR with up to two of your friends! Proceed with caution as you defeat Sixers, collect their coins, find power ups and survive a merciless onslaught of hyper-explosive kinetic action for as long as you can survive. The OASIS is yours. Take it back from IOI by yourself or with up to two fellow Gunters! (Developed by Drifter Entertainment Inc.)
Smash – Enhance your hand and eye coordination in this nod to James Halliday's favorite 80's arcade games.
Fracture – Heighten your spatial awareness and reflexes in this throwback to 80's brick smasher games re-imagined in VR.
Explore the OASIS today and find something bigger than yourself.

---
PC requirements:
Minimum:
Requires a 64-bit processor and operating system

OS: Win 10

Processor: i5

Memory: 8 GB RAM

Graphics: Nvidia 1060

DirectX: Version 11

Network: Broadband Internet connection

Storage: 20 GB available space
Recommended:
Requires a 64-bit processor and operating system

OS: Win 10

Processor: i7

Memory: 16 GB RAM

Graphics: Nvidia 1070

DirectX: Version 11

Network: Broadband Internet connection

Storage: 20 GB available space
---