Return to Nangrim
Apply for Players Guild


Dive into the world of the dwarves and shape Return to Nangrim together with the devs! Become part of the Players Guild, a selected group of pre-alpha testers, that form the game together with us. Take the chance to test the game component-wise and influence the further development with your feedback. Join the Arafinn Discord to get more information.
About the Game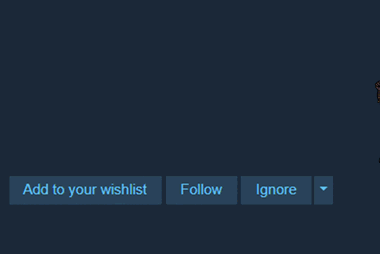 Cold winds howl through the abandoned caverns of Nangrim. This forsaken place holds nothing good for those who dare to pass. Now you must survive down in the depths of this ancient dwarven mountain city, and discover the fate of the Stonebeards in their last days.
Return to Nangrim is a dark first-person fantasy adventure with survival and RPG elements embedded in an epic dwarven lore. Go on an adventure and unveil the mysteries and legends woven around the Stonebeards, the once glorious and powerful dwarven family living in the northern Nimbor Mountains. The fabled world of Nangrim awaits you.

MAIN FEATURES
Explore epic locations and unveil their secrets. Collect, combine and craft items, and interact with the environment to progress.

Find and forge weapons to defend against the dangers that lurk in the dark. Not all creatures have left the mountain fortress.
Become a master blacksmith. Learn to forge like the dwarves of old.

Your torch is essential: it is not only a flame to light your way but also your primary weapon of defense; keep it close when the darkness closes in.
Hammer or axe? Both are unmerciful tools against the evil forces. Forge and upgrade them to unlock their full potential.

Use Hilduir, the runic language of the dwarves, to piece together the story, puzzles, and culture of this long-forgotten nation.
Procedural elements guarantee a different gaming experience for every player.
Experience deep and extensive fantasy lore with tons of side contents, collectibles, and hidden items.
---
PC requirements:
Minimum:
Requires a 64-bit processor and operating system

OS: Windows 8.1

Processor: Intel i5-4590 / AMD FX 4350 or greater

Memory: 4 GB RAM

Graphics: NVIDIA: GTX 970 4 GB / GTX 1060 6 GB or greater | AMD: RX 480 or greater

DirectX: Version 11

Storage: 12 GB available space

Sound Card: TBC
Recommended:
Requires a 64-bit processor and operating system

OS: Windows 10

Processor: Core i7-6800K / AMD FX 9590 or greater

Memory: 16 GB RAM

Graphics: NVIDIA: GTX 980 4 GB / GTX 1080 8 GB or greater | AMD: RX 580 or greater

DirectX: Version 11

Storage: 12 GB available space

Sound Card: TBC
---