RPG IDLE
RPG IDLE IS NOT AN RPG!
RPG IDLE IS AN IDLE GAME!
THIS GAME HAS NO STORY!!
THIS GAME DOESNT HAVE A STORY!!
Why is this game named RPG IDLE?
Answer: This is an IDLE game with inspirations from RPGS…

What is an IDLE game?
Answer: IDLE games are games like Adventure Capitalist,
most of the mechanics are automated.
Why did you make an IDLE game?
Answer: I love IDLE games they are my most played genre.
What is the purpose of an IDLE game?
Answer: Some people enjoy only the incremental aspect of games.
They are tired of walking and doing repeatable tasks. They would rather
instead just let the computer calculate everyhting while everything they do
is improve theyr character.
I honestly never play Shooter and Car racing games… So in case you don`t like IDLE games..
This may not be for you….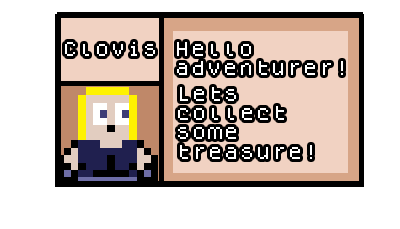 ABOUT THIS GAME
RPG IDLE is an IDLE game with inspiration from most RPGS…
In this game you will be controlling Clovis, a brave Knight in
search of training. When the game begins you will be immediatly thrown
at the main screen of the game, THE CITY, at the City you can choose to
put your character on adventure mode, So he will be collecting resources
while you are away from the keyboard. You can also improve your character
stats at the Home menu… You can also quit the game and get back whenever you
want to collect the resources… At the Academy you can Improve your talents!
At the Lab you can craft powerfull potions that gives you a permanent effect.
The game is very easy to learn… I like to encourage the player to find things on
their own! So I will leave you here from now and wish you good luck on your game!
Good Luck Have fun!
---
PC requirements:
Minimum:
OS: Windows 10

Processor: dual core

Memory: 2 GB RAM
---