Second Star
NOW ON KICKSTARTER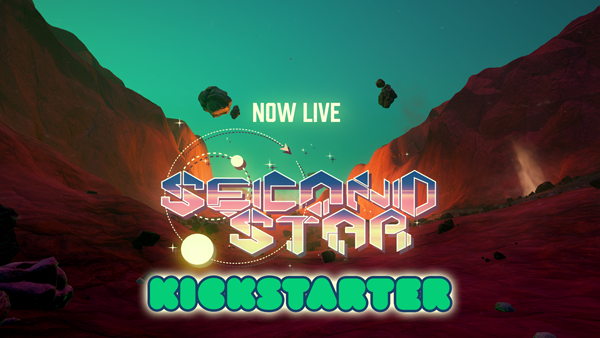 https://www.kickstarter.com/projects/dyscordion/second-star
Play the Demo
https://store.steampowered.com/app/1533700/Second_Star_Prelude/
About the Game
Second Star is a sci-fi, single-player adventure role-playing game! Embark on an interstellar journey 200 years in the future as you follow the footsteps of a missing ship and her crew.
200 years in the future…



Private corporation Dayspring Industries recruited and sent eight of humanity's bravest and brightest on a mission to the far reaches of space. The Second Star was praised as humanity's hope for opening up the rest of the galaxy for exploration and expansion…until contact was lost and the mission abandoned.
Ten years later, an independent astronomy research facility in southern Chile announced that they had detected a distress call from a beacon outside our solar system. A multinational effort is announced shortly after to put a new team of astronauts together with the hope of finding the Second Star, her crew, and some long-awaited answers.
Make your own story



You are Dr. Lee, the science officer of the Persistence. Embark on a journey with a specialized crew of five fellow astronauts and one artificial intelligence as you follow the footsteps of the Second Star.

Your background and expertise make you the perfect choice to explore and uncover clues on the alien planets the Second Star visited. Choose from one of four protagonist voices and interact with a fully-voiced cast of characters in a narrative-driven experience where your decisions have repercussions.
Voyage through deep space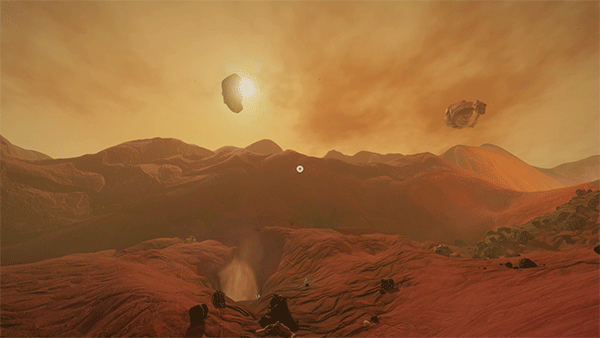 Explore varied and immersive environments in a single player, first person adventure featuring captivating visuals and an enchanting musical score. Use your creativity to problem-solve as you navigate physical and mental challenges in your search for the Second Star.
Get to know the crew of the Persistence


You're a long way from home. To survive the pressures of a deep space mission, you'll need to form strong relationships with your crewmates. Interact with characters who are diverse and multi-faceted. Each of them has a story to tell and choosing to pursue a deeper relationship–professional, friendly, or more–with your crew mates will open up more dialogue options and content.
Enhance your excursions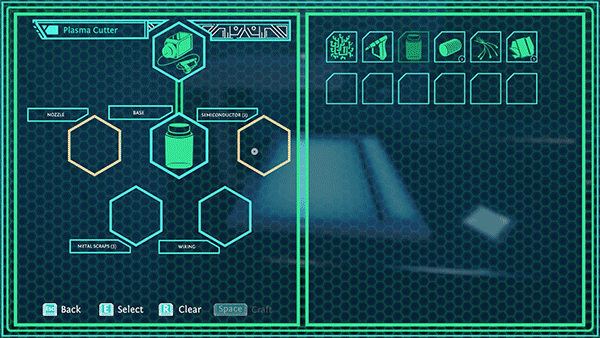 Craft upgrades for your ship and suit using the Persistence's state-of-the-art Fabricator and blueprints discovered on planets or given to you by your crew mates.
Discover and collect alien lifeforms


Replenish your supplies using resources you find on planets or even cultivate your own rare alien specimens in the lab's hydroponics bay.
A fully-voiced sci-fi adventure


A cast of veteran voice actors bring the characters of Second Star to life.
Join the Dyscordion Community!



Get up to the minute Second Star news and connect with other fans!
About the Developers


Dyscordion Entertainment is an indie game studio with a passion for creating immersive, story-driven games with memorable and diverse characters. Founded in 2019, our team is composed of veteran artists, illustrators, game masters, writers, and programmers hailing from all over the world.
---
PC requirements:
Minimum:
OS: Windows 7 or higher 64bit*

Processor: Intel Core i3 2.00 GHz or AMD equivalent*

Memory: 6 GB RAM

Graphics: NVIDIA GeForce 450 or higher with 1GB Memory*

DirectX: Version 11

Storage: 4 GB available space

Additional Notes: *Final Requirements TBA
---