Teocida


Teocida is an experimental puzzle platformer with an emphasis on riddles, cloning mechanics, platform challenges, and experimental elements.
Explore the cryptic pathways of a distorted microcosm reality fueled by a symbolic landscape of faith and erotic nightmares.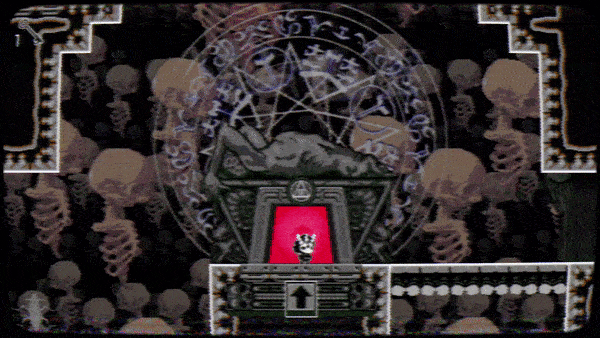 Contents:
Dirty, ugly and experimental aesthetics, made using different digital and handcrafted techniques.
Estimate your clairvoyance with the Zener cards!
Assimilate the 7 Principles.
Straightforward puzzle platform.
Multilayer Easter eggs for the most dedicated candidates.
Inspired by ancient myths, philosophies and pretentious 90s edutainment videogames.
Content Filter option.
Not a metroidvania.
History:
After her doctrine falls into obscurity, an infamous prophetess embarks on a journey to keep her philosophy alive.
Classic and uncomplicated gameplay.
Simple and straightforward controls, agile gameplay, uncomplicated mechanics, and puzzles in increasing difficulty.
Apply for the Metaphysical Aptitude Program!
We are accepting new candidates!
The Metaphysical Aptitude Program was designed to conduct experiments of extrasensory perception, subliminal effectiveness, tests of logical ability (problem-solving), and response to visual and sound stimuli.
Warning:
Content is not recommended for people who suffer from photosensitive epilepsy.
This game deals with some themes that can be considered taboo or uncomfortable for some players, the game is not suitable for children.
---
PC requirements:
Minimum:
OS: Windows 7, 8, or 10

Memory: 2 GB RAM

Graphics: 128MB

DirectX: Version 10

Storage: 500 MB available space
Recommended:
OS: Windows 7, 8, or 10

Processor: 2GHz+

Memory: 2 GB RAM

Graphics: 512MB

DirectX: Version 11

Storage: 500 MB available space
---