The Chaser's Voyage

You have only one hundred days. One hundred days to pay off your debt to a dreaded pirate lord. Luckily, you have friends, and one of those friends has a spaceship… and an idea: transport people from planet to planet! Seems simple, but this part of the galaxy is riddled with endless dangers. Paying back your debt will be one thing, surviving this voyage will be another.
You are the Captain:
Take-off on your rogue-like adventure with a fully-voice acted crew of eccentric and diverse characters.
Take command of the Chaser and pilot it through treacherous terrain, while escaping from deadly space pirates and relentless bounty hunters!
Manage power between the Chaser's weapons, shields, engines, and auxiliary systems.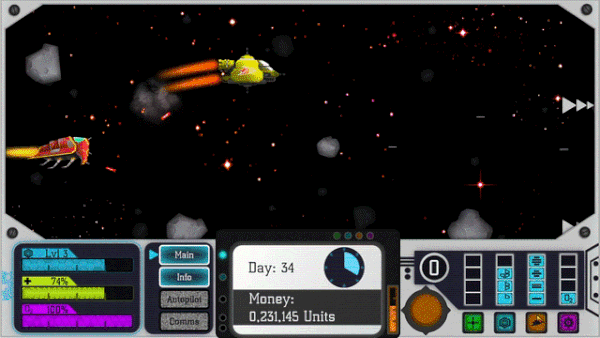 Pay Back Your Debt:
Earn money by transporting clients across the sector.
Survive multiple encounters as you travel to your client's destination.
Each encounter is randomly generated based on how many days you've survived, who your client is, and which territory you're in.
Make enough money in 100 days to avoid the wrath of a notorious pirate lord!
Fly Through a Small Part of a Larger Galaxy:
Uncover tons of lore by unlocking entries in your crew journal. (Release TBD)
Explore your crew's backstory and learn about the galaxy through their eyes.(Release TBD)
Learn about over 250 planets, along with the species that inhabit them, such as the Pajus, the Ka'koi, the Feaians, and more! (Release TBD)
Witness an escalating galactic war, as two major powers fight for control of the sector.
Use this knowledge to plan out your trips to ensure successful missions.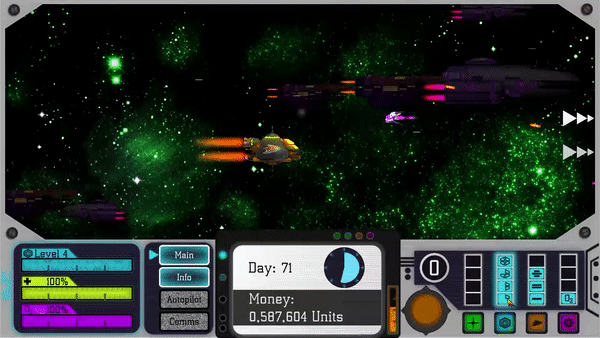 Additional Features:
Enjoy the game in three modes that shape your experience.

Fly casual in Voyager Mode. In this mode, you have unlimited respawns and plenty of options to control the game's difficulty.
Survive in Captain Mode. As time goes on, your adventure gets more and more challenging. You only have one life, so make it count.
Prove you're the best in Ace Mode. Encounter any of the hardest challenges in the game, right from the beginning, while also taking increased damage.

Enjoy an epic soundtrack.
Customize the ship's colors and the metal UI color.
Practice your skills by recreating any scenario in the Flight Simulator. (Release TBD)
Equip over 20 insignias that change the way you experience the game. Fly as a member of a variety of different factions, take on new challenges, or even change the Chaser's capabilities!
Keep track of your records for each insignia across each mode.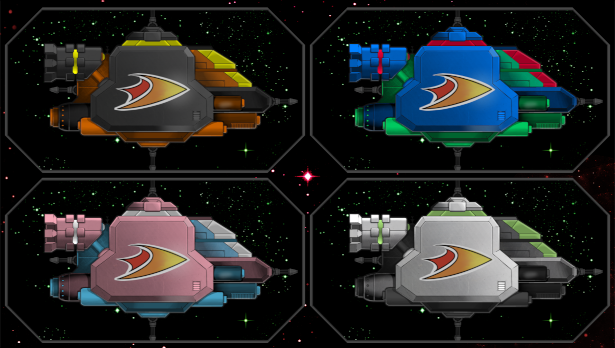 ---
PC requirements:
Minimum:
OS: Windows 7 (SP1+)

Processor: 2 GHz

Memory: 3 GB RAM

DirectX: Version 10

Storage: 5 GB available space

Additional Notes: Mouse/Touchpad required
---