The Elder Scrolls: Legends
Featured DLC
Jaws of Oblivion now available!
Ruthless Daedric forces invade The Elder Scrolls: Legends in its newest pack-based expansion. Tamriel tears at the seams as conflict worsens between the Imperials of Cyrodiil and the Daedra-worshipping Order of the New Dawn. Jaws of Oblivion immerses players in the world-shaking events of the Oblivion Crisis with over 75 new cards, including tumultous new Daedra cards.


New in Jaws of Oblivion:
75+ New Playable Cards
New Theme Decks
New Card Mechanic: Invade
New Playmat, Music Tracks & Visual Effects
Moons of Elsweyr Now Available
The Khajiit of Elsweyr have taken up arms against the encroachment of Imperial control, led by Euraxia Tharn, and call upon any allies willing to aid them. Things become more dire as ancient dragons are unleashed upon the land with devasting machinations all their own. Moons of Elsweyr adds over 75 cards to The Elder Scrolls: Legends, including a host of Khajiit cards across all five attributes alongside their signature keyword, Pilfer.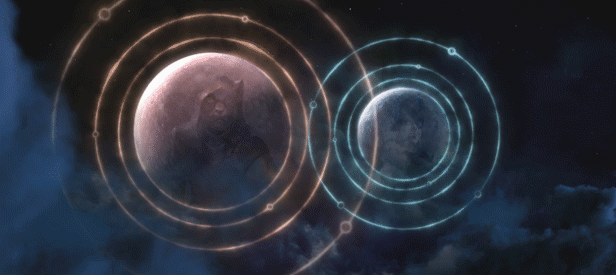 75+ New Cards
New Card Mechanics – Wax/Wane & Consume
New Theme Decks
New Playmat & Music Tracks
Alliance War Now Available!
The Ruby Throne sits empty! Fight alongside five different factions vying for power across the Empire, each represented by a new three-attribute combination and their own unique mechanic. Will you ally with the Aldmeri Dominion, who empower their abilities through relentless attacks? Or perhaps the Daggerfall Covenant, capable of mobilizing heavily armed recruits at a moment's notice? The decision is yours.
Alliance War includes:
100+ New Cards
New Three-Attribute Combinations
New Card Mechanics
New Playmat & Music Tracks
Isle of Madness Now Available!
Travel to the Shivering Isles and fight through chaos, calamity and conspiracy as retired master spy, Talym Rend. Overcome the Mad God Sheogorath and his many tricks to save your son from madness in the largest story expansion ever in The Elder Scrolls: Legends!
Isle of Madness includes:
Three All-new Story Acts
55 New Cards
New Lane Mechanics – Mania & Dementia
New Card Type – Double Cards
Houses of Morrowind
In this expansion, The Elder Scrolls: Legends travels to Vvardenfell, where Great Houses vie for power as incredible living gods do battle with their ancient foes. With each faction brandishing a unique playstyle and each god an otherworldly power, only the most cunning can seize control of the Houses of Morrowind!
Introducing Three-Attribute Decks & 149 New Cards
5 New Mechanics: Plot, Exalt, Rally & Betray
Return to Clockwork City
In this PvE story expansion, take a trip to the tinkerer god Sotha Sil's long-lost sanctuary. In the ruins of the Clockwork City, encounter over 55 new cards, 35 story missions and brand-new mechanics like Treasure Hunt, which peruses each card you draw for the next big score and Assemble, which allows you to rebuild Sotha Sil's abandoned creations with your choice of augmented ability!
New Mechanics: Assemble & Treasure Hunter
Heroes of Skyrim
Adding a new set of over 150 cards, each pack of Heroes of Skyrim brings the iconic hallmarks of The Elder Scrolls V: Skyrim to Legends! From intimidating dragons to powerful Shouts to bestial Companions, this massive expansion is worthy of the Dovahkiin seal of approval.
New Mechanics: Shout & Duel
Fall of the Dark Brotherhood
Take on a dangerous mission to infiltrate the elusive, cutthroat ranks of The Dark Brotherhood. As you work to uncover a treacherous plot – and commit a few yourself – in this PvE story expansion, you'll also discover 40 new cards for your collection, including ruthless creatures with the Slay ability that reap benefits each time they take down a target.
New Mechanics: Slay & Change
About the Game
PLAY ON YOUR OWN
Story mode provides hours of solo gameplay in which you'll earn new Legends cards, decks, and packs. Or draft a deck from scratch and battle a series of computer opponents.
PLAY AGAINST OTHERS
Test your decks against friends, challenge online opponents in ranked play, or draft a deck from scratch and battle other players who have done the same.
PICK YOUR BATTLES
Legends gameplay features a divided battlefield with "lanes" that deepen your strategy options.
---
PC requirements:
Minimum:
OS: Windows 7 / Windows 8 / Windows 10

Processor: Intel Pentium D or AMD® Athlon™ 64 X2

Memory: 2 GB RAM

Graphics: NVIDIA GeForce 6800 (256 MB) or ATI™ Radeon™ X1600 Pro (256 MB) or better

Network: Broadband Internet connection

Storage: 3 GB available space

Additional Notes: Keyboard and mouse
Recommended:
Additional Notes: Keyboard and mouse
---
MAC requirements:
Minimum:
OS: OS X 10.8 (latest version)

Processor: Intel Core 2 Duo

Memory: 2 GB RAM

Graphics: NVIDIA GeForce 8600M GT (256 MB) or ATI Radeon HD 2600 Pro (256 MB)

Network: Broadband Internet connection

Storage: 3 GB available space

Additional Notes: Keyboard and mouse
---