The Midnight Sanctuary

"Um, so. Are you… maybe one of the Dead, too?"
A curious, haunting tale.
Is it salvation which the Saint who descended into this isolated village brings… or is it the end of things?
An occult horror visual novel wrought by mystical visuals & talented voice artists.
"What ending do those eyes desire, little watcher?"


Gorgeous graphics like cut-paper art that blur the line between realism and surrealism.
Experience a trip into a mysterious world that's not quite two or three dimensional.




Animated by the two-person team at CAVYHOUSE and voiced by a team of professional Japanese actors, Midnight Sanctuary comes to life in ways you'll never expect.
* Voice audio is in Japanese.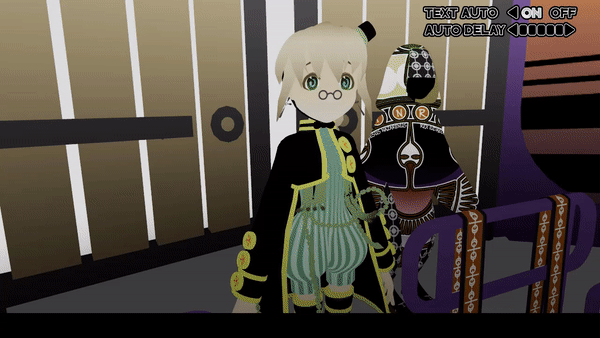 Daiusu Village, a village built by Christians oppressed during the Tokugawa era.
In this village, closed off as it was from the outside world,
unique and dubious traditions & ceremonies have come to form the foundation of the villagers' beliefs.
But time flows, eras change, and the inhabitants of Daiusu set out to modernize their village.
They build a striking church, and to document their history and traditions,
the son of the village head, Jyuan Daiusu, and the leader of the local church, Kurosu Okada,
invite pastor Hamomoru Tachibana to serve as local historian.
As Hamomoru meets with the villagers, she discovers their powerful faith in a local saint.
All who come from the outside are treated specially as Guests,
and the girl in red, a "Guest" who arrived earlier, is revered.
Hamomoru, ever a kind spirit, agrees to take on the role of village coordinator,
but that lasts but for a moment, as an aloof, unworldly girl in white arrives.
In the following mania, Hamomoru discovers the other face of this village.
For Daiusu Village, you see, has a certain… unique aspect to life and living in it.
A history of tragedy and glooom that comes to light.
The living rush to greet death, as the Dead… find fulfillment.
A story woven by invisible hands awaits you.
What will you see, Watcher?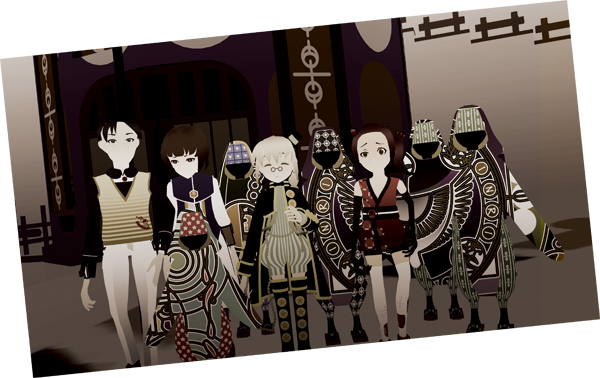 ---
PC requirements:
Minimum:
OS: Windows 7 SP1/8.1/10

Processor: Third generation (Ivy Bridge) Intel Core processor or equivalent

Memory: 2 GB RAM

Graphics: DirectX 11-compatible graphic card

DirectX: Version 10

Storage: 1.5 GB available space

Sound Card: DirectX 10.0-compatible sound device
Recommended:
OS: Windows 7 SP1/8.1/10

Processor: Intel i5-4590, AMD FX 8350 or equivalent

Memory: 4 GB RAM

Graphics: NVIDIA GeForce GTX 970, AMD Radeon R9 290 or equivalent

DirectX: Version 10

Storage: 1.5 GB available space

Sound Card: DirectX 10.0-compatible sound device
---