Theseus – Mythological Hero
A difficult game, where the player needs to use all his exploration skills and mental abilities to solve puzzles, overcome obstacles, pass platforms, win the race against time, and defeat the biggest beast of all. The minotaur.
In this battle, you will need time and resource management strategy.

About the Labirynth
The labyrinth is such a complex structure that you will be constantly lost.
Ariadne will be your guide, her help will be essential for you to find the minotaur, and get out of the maze before time runs out.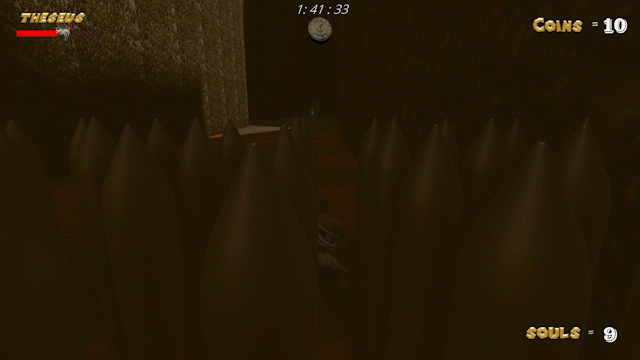 Mythological Creatures.
Mythological creatures will be encountered during the hero's journey, some of them will help him, others will be an obstacle.

the Chronos God.
The god chronos is one of the hero's greatest enemies.
His presence is felt through time, which forces the hero to run desperately, before the great gate closes.
princess Ariadne.
Without the princess's help, it will be impossible to find the way out of the maze, and kill the minotaur.
About the developer.
Cleison Rodrigues is a self-taught solo developer from Brazil.
He made this first game to learn how to create and produce games.
Learning only through Youtube and reading gamedesign books, his first game was made using only free assets and free software, and also creating his own assets.
---
PC requirements:
Minimum:
OS: Windows 7 or newer, 64-bit

Processor: Intel Core [email protected] or AMD FX [email protected]

Memory: 4 GB RAM

Graphics: GTX 680 / AMD HD 7970

DirectX: Version 11

Storage: 4 GB available space
Recommended:
OS: Windows 7 or newer, 64-bit

Processor: Intel Core [email protected] or Ryzen 5 [email protected]

Memory: 8 GB RAM

Graphics: Nvidia GeForce GTX 1060 (6 GB) or AMD Radeon RX 580 (8GB)

DirectX: Version 12

Storage: 4 GB available space
---