Tomb Rumble – Cursed sorcerer
The curse of the Sorcerer falls upon you
Unlock a new curse to choose for your expeditions!
Reincarnate as a sparkling Sorcerer and get your revenge on other adventurers by unleashing deadly spells! Ranging from mobility to cosmetic or offensive spells, the sorcerer is a careful but polyvalent curse!
Unlike the others, this curse allows you to enter a quick casting state to input which spell you're gonna launch! Summon bubble platforms, use elements to hinder your opponents and light up the temples with shining spells!
Content
The Curse of the Sorcerer, that you will be able to select at the beginning of a round (activates upon dying).
The more you play with the curse, the more its level will rise and the more rewards you will unlock!
Including (to unlock in game) :
Customizable and upgradable Sorcerer skills
"Sorcerer & Magic" themed housing furniture to decorate your personal house!
"Sorcerer" themed clothing cosmetics to dress up as an enchanting wizard!
In-game title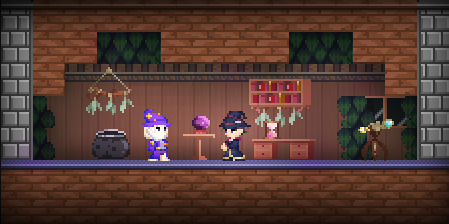 ---
PC requirements:
Minimum:
OS: Windows 7

Processor: 2 GHz

Memory: 1 GB RAM

Storage: 250 MB available space
---
MAC requirements:
Minimum:
OS: Mac OS X 10.11.6

Processor: 2 GHz

Memory: 1 GB RAM

Storage: 250 MB available space
---
Linux requirements:
Minimum:
OS: Ubuntu 16.04 LTS

Processor: 2 GHz

Memory: 1 GB RAM

Storage: 250 MB available space

Additional Notes: If you're encountering issues on Debian, please disable the Steam overlay
---