Touhou Luna Nights – Original Soundtrack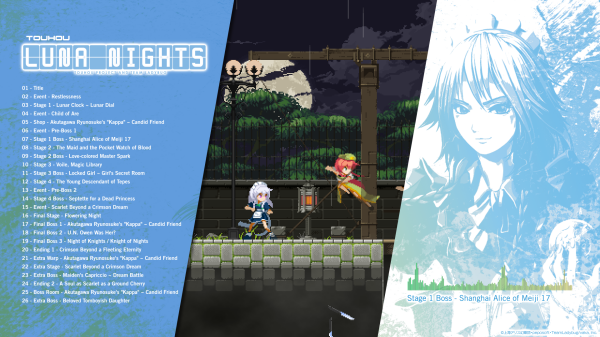 Touhou Luna Nights Original Soundtrack provided in MP3 and flac formats!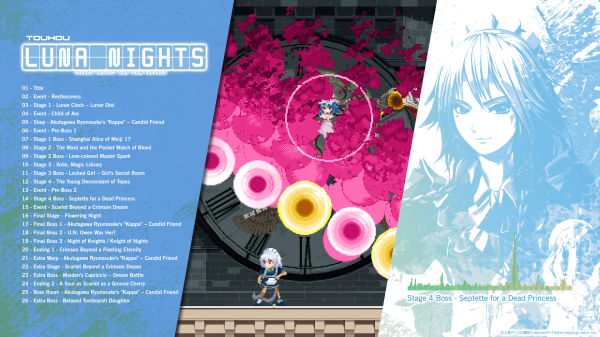 peposoft's Comment
The Touhou Project series original soundtrack is phenomenal and so I tried to channel it as much as I can for ZUN's fans.
On top of that, I personally think that I was able to remix it in a way that provides a game experience similar to Touhou Luna Nights.
I heard that Beat Mario's remix of "Night of Knights" is well loved by fans and I feel the same way.
To be honest, I was nervous remixing it further in the style of Touhou Luna Nights, but I feel I was able to do it justice and I hope you enjoy it too.
I was really happy to get so many requests for the soundtrack. I am so grateful to ZUN, BeatMARIO and everyone who supported me!
I hope you will enjoy listening!
---