Treasure of Cutuma 3rd – Family Doctor
Draft: Shige Moriya, R2K2, Bokusu, yuta951, tomo motono, Vorarge, ragnar_the_red, maikka-, Rusimitu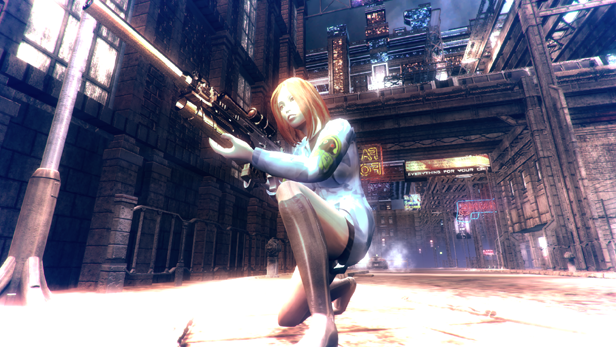 Short adventure game with third person point of view.
The game is a free add-on for the base game.
It's essentially a sequel to the base game.
Character
Emirin (Sonic-Alpha)
She was promoted from immigration officer to lieutenant.
Recently, there has been a rumor that a hospital in the Republic is making money illegally.
On the orders of the president, Emirin went to the hospital to investigate.
About games
You will investigate the hospital, find the key to the door and go inside.
Let's solve the mystery in the deepest part of the hospital!
Objects that can be destroyed
There are objects that can be destroyed by shooting.
About Keys
The key can be obtained when the player approaches.
About the enemy
An enemy attacking a player can be eliminated with a gun.
How to play
You can select this game when you press "play" on the STEAM application.
Controls
W, A, S, D: Move.
Spacebar: jump.
Dash: Shift key.
ESC: Pause screen.
E: Draw(or put into holster) the gun.
Right Click: Aim target with the gun.
Left click: Shoot a gun if you're aiming at a target. Read the texts.
F: Interact.
While driving a car
Enter key: get in the car, get out of the car.
W, A, S, D: move the car.
Space keys: hand brakes
F-key: Turbo

---
PC requirements:
Minimum:
Requires a 64-bit processor and operating system

OS: Windows 7,8,10(64bit)

Processor: Intel Quad-Core or AMD Octa-Core

Memory: 4 GB RAM

Graphics: Nvidia Geforce GTX 1050 or higher

DirectX: Version 11

Storage: 2 GB available space
Recommended:
Requires a 64-bit processor and operating system

OS: Windows 7,8,10(64bit)

Processor: Intel Quad-Core or AMD Octa-Core

Memory: 4 GB RAM

Graphics: Nvidia Geforce GTX 1060 or higher

DirectX: Version 11

Storage: 2 GB available space
---