Vaccine War
LINUX ready
Hello friends!
We are really happy to announce the release of the Linux version of VACCINE WAR.
About the Game
"Vaccine War" is an action and adventure videogame where the man-to-man, grenade, and firearm combat is a constant. Daniel, the protagonist of the story, battles against final bosses in different scenarios of the game and will fight against all types of soldiers throughout the careful system of the game's shelters.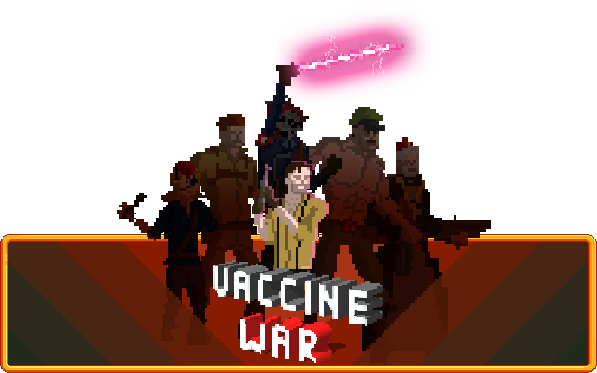 The game is set in 1930's Spain, with a Civil War with fictional details. It tells the story of Daniel, a Prussian World War I veteran who settled down in Spain to live as a farmer after the great conflict, but whose attempt to flee from violence failed when the war broke out in Spain.
It graphically combines the classic style of pixel art in 3D surroundings, which not only offers a unique perspective but also allows Daniel to move around in depth on different planes.
Dynamic and easy to use cover system
Combines pixelart style with 3D environments
Possibility of moving in a different axis, breaking the classic 2D scroller style.
Intense shootouts where tactics is the key.
Different scenarios and environments to explore freely using the map.
---
PC requirements:
Minimum:
OS: Windows Vista or Later

Processor: Intel Core™ Duo or faster

Memory: 4 GB RAM

Graphics: OpenGL 3.0 compliant video card

Storage: 500 MB available space

Additional Notes: Playable with keyboard + mouse, or Xbox 360 controller, or PS3 controller
---
MAC requirements:
Minimum:
OS: OS 10.6+

Processor: 2.8 GHz Intel Core 2 Duo or better

Memory: 4 GB RAM

Storage: 500 MB available space

Additional Notes: Playable with keyboard + mouse, or Xbox 360 controller, or PS3 controller
---
Linux requirements:
Minimum:
OS: Ubuntu 12.04 or later

Processor: Intel Core™ Duo or faster

Graphics: 4 GB de RAM
---