Vampirem
Controller
Vampirem's Controller Support uses a pre-configured controller setup through Steam's Big Picture – Any additional adjustments and button rebinding is available through that section and not in game (Keyboard and Mouse are recommended due to the drag and drop style inventory system)
About the Game

/Vam.pi.re.m/ – a "royal" breed of undead mage with multiple Sires creating his bloodline, using a unique vampiric ability to extract and absorb the power and essence from the fragmented hearts of fallen kindred.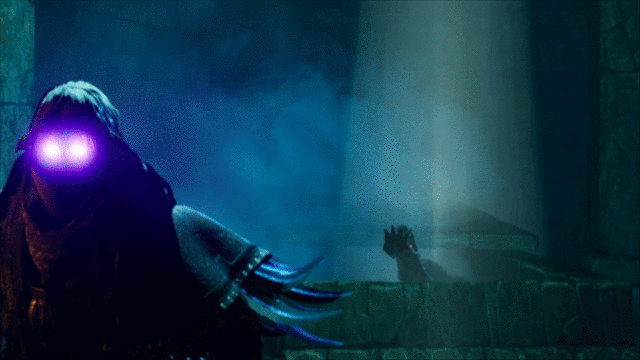 Raven, a vampirem of which two Sires have been recently destroyed by a Shadowhunter, is forced to hide in the shadows of the moonlight or burn due to a weakened imbalance coursing within his black veins, all while searching for a path to regain his power or seek revenge against the hunters who stole it.
Considered a vulnerability by the Council, and an easy target in his weakened state, Raven's tomb has been officially sealed by the Elders.
However, not in an effort to protect him, but rather an internal decision by the Council to remove his "royalty" – Sealing not only his tomb but his fate by placing a bounty on his head and sending in a squad of kindred assassins to take him out, before the hunters have a chance to score another victory.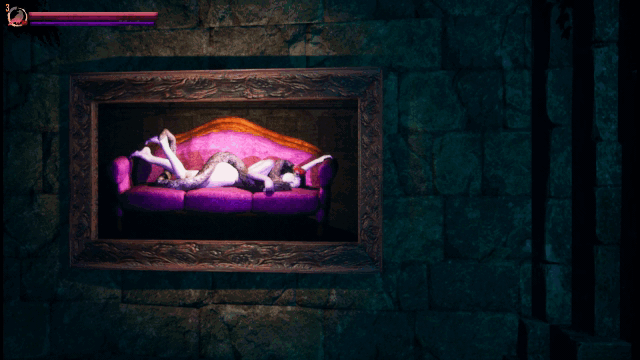 An unconventional decision, even by Elder standards, but with the recent destruction of two entire bloodlines by the hunters, an unprecedented chaos grows within the remaining Sects, forcing members to subscribe to a new philosophy of sorts; cut the head off at the neck to stop the bleeding, so to speak.

Though weak from the lack of two-thirds his normal bloodline, Raven is now forced to fight his way out, using only the weapons found buried from the ancient dead, and his empowering skills, talents and disciplines, known only to a… Vampirem
Features
Deep and interesting multi-dimensional game mechanics.
Mysterious and interesting characters. (Fully Voiced!)
Build and level your skills and attributes to become an unstoppable Vampiric force.
Find and collect random loot with dynamic and unique stats. (Tons of Loot!)
Empower ancient weapons from the past, using recipes crafted from fragmented hearts of the fallen kindred.
Explore and uncover secrets in this vampire dungeon crawl through both unique and procedurally created areas. (Every Playthrough is Different!)
Turn into mist and perform the ultimate Bloodstrike!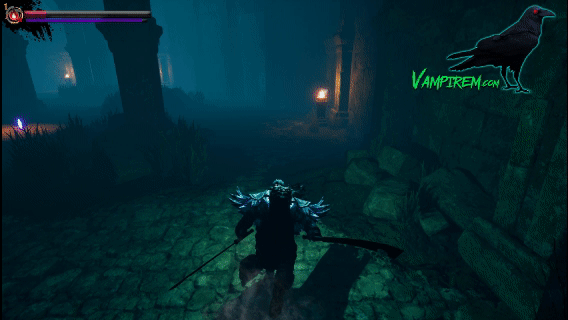 Different Type of Crawler?
No false walls when battling bosses
Never confined, Raven is always allowed to hide, move or warp around this entire dark landscape, looking for vantage points, health, blood stones and loot during confrontations. He even has the ability to stay hidden in the shadows, avoiding certain situations until he's ready to deal with them.
Work smart rather than hard
Given the ability to use the environment to your advantage such as collapsing pillars, shooting down hanging barrels or detonating pots of garlic. Finding weakness in enemies can make your journey in this un-dead world much easier.
Inventory that's more than just storage
Arrange elemental stones to form powerful synergies to gain passive boosts on your weapon. How you decide to arrange can alter the boost significantly.
Solving cryptic puzzles
Created and used by the ancients to deter thieves, devious puzzles guard the tombs of the fallen. Choosing to unlock these tombs can help Raven gain the gifts of the dead, giving him a major advantage against the hunters.
This dark journey never ends
Although the story eventually comes to an end, the journey for power never does. Allowing Raven to level up forever with no level cap. Choose to fight ever increasing harder enemies, as you move deeper into the darkness of the Vampirem's lair.
---
PC requirements:
Minimum:
OS: Windows 7, 8, 10

Processor: Intel Core i5 or AMD Quad-Core or better

Memory: 6 GB RAM

Graphics: GeForce GTX 760 or Radeon HD 7850

DirectX: Version 9.0c

Storage: 14 GB available space

Sound Card: DirectX Compatible Soundcard
Recommended:
OS: Windows 7 SP1 or Windows 10 (64-bit)

Processor: Intel Core i5-7400 or AMD Ryzen 3 2200G

Memory: 8 GB RAM

Graphics: GeForce GTX 960 or Radeon R9 380X

DirectX: Version 10
---