Witchy Life Story
Wishlist & Follow!
If Witchy Life Story seems like your kind of game, feel free to wishlist it! Wishlisting is a small action that's a big help to indie studios like ours. It also means you'll also be the first to know when the game releases!
About the Game
Witchy Life Story is a humorous witch life simulator, where you play as a young witch who's gotten into trouble one too many times. As a result, your grandmother has given you one final task to prove yourself: Go to the village of Flora, and ensure their harvest festival is a success. If you fail, no more training for you!
Tend your garden and craft spells to help the local villagers with their festival. Maybe you'll even figure out your life, and meet someone special too! Or….. not. Growing up is hard, OK?!
Design your witch. You have numerous outfits, hairstyles, accessories, etc., to choose for your very own troublesome witch.
Shape your personality. Make questionable life choices through dialog options and your actions.
Craft spells and perform magical feats. You'll craft 30 different spells and perform tarot readings, guided meditations, and more… Sort of.
Tend your garden. Water, weed, and harvest three garden beds containing ten different varieties of flowers and herbs.
Befriend the villagers. Get to know each of the six eccentric villagers of Flora and help them fulfill their festival duties!
Get a date. Some singles are looking for a date to the festival too. Maybe one of them will catch your eye??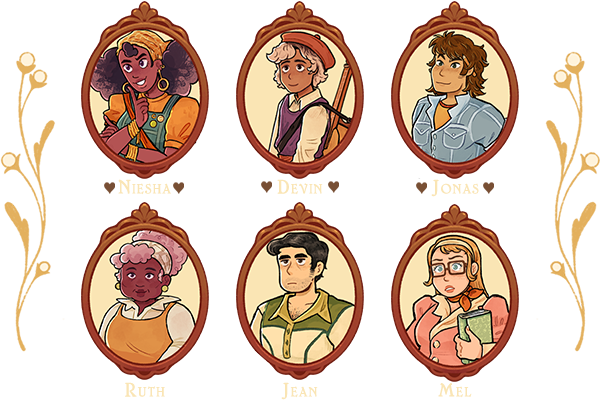 ---
PC requirements:
Minimum:
OS: Windows 7 (64 bit)

Processor: 2.2 GHz

Memory: 4 GB RAM

Graphics: DirectX compatible card

Storage: 1 GB available space
---