WizardPunk
Discord

About the Game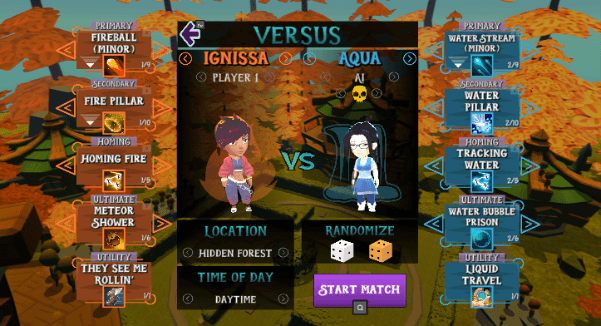 In Adventure mode, you are somewhat limited to spells of your element, but in Versus mode you can mess around with any combination of spells (more than 1000 possible combinations).


The best offense is a good defense, they say. Most primary spells collide with eachother, which means they can also be used to block (as well as attack). There's also a certain amount of pushback both when getting hit as well as casting spells.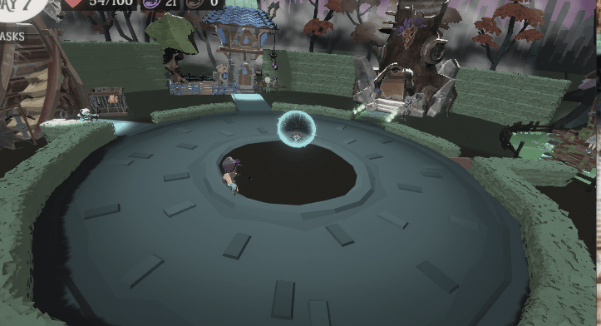 There are two choices for now – the Alchemist's Guild and the Shaman's Guild. Guilds allow for a further amount of customization of your character in Adventure mode, on top of base stats and spell choice.
The Alchemist's Guild grants the ability to concoct 10 unique potions and the Shaman's Guild provides a unique Totem depending on which character you're playing. Each guild also has three "relics" that give certain abilities.
---
PC requirements:
Minimum:
Requires a 64-bit processor and operating system

OS: Windows 10

Processor: Intel Core i3-6100 / AMD FX-8350

Memory: 4 GB RAM

Graphics: GTX 580 / AMD HD 7870

DirectX: Version 11

Storage: 1 GB available space
Recommended:
Requires a 64-bit processor and operating system

OS: Windows 10

Processor: Intel i7-10750H @ 2.60GHz (12 CPUs)

Memory: 16 GB RAM

Graphics: NVIDIA GeForce RTX 2070

DirectX: Version 11

Storage: 1 GB available space
---